Nov 29 2013 5:50PM GMT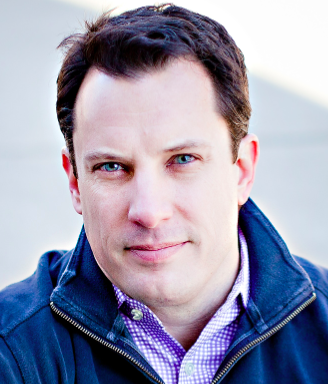 Profile: Brian Gracely
One of the biggest takeaways I had from the 2013 AWS re:Invent conference was the increasing number of companies that were delivering various forms of IT management (network monitoring, application monitoring, cost modeling, etc.) as SaaS applications. Back in March I wrote about  how this is a challenging market for individual companies, especially with the rise of platforms. Regardless of this, the number of companies that are entering and succeeding continues to grow.
NOTE: It's important to keep in mind that this isn't a new phenomenon, as companies like Meraki and Aerohive have been doing this successfully for networking infrastructure for quite a while.
Where are the Focus Areas?
These companies tend to focus around a few core areas:
Cloud Costs and Cost Management – (Cloudability, Cloudyn, Cloud Checkr,  Rightscale) Trying to make sense of Cloud Computing costs, even within a single cloud can be complicated. On-Demand, Spot Instances, Reserved Instances, Inbound vs. Outbound Bandwidth, IOPs vs Provisioned IOPs. It's not as simple as buying a server or some storage capacity. The best tools let companies do per group/project tracking; recommend when to best use on-demand vs. reserved instances; highlight the cost of adding redundancy across regions, and other advanced capabilities to help save current costs and better forecast future costs.
Network Monitoring – (Thousand Eyes, Boundary) – It can often be difficult to map paths through a cloud network, or identify performance bottlenecks. These companies are focused on correlating network traffic with topologies, both for proactive and reactive monitoring. They are able to track traffic across multiple clouds (public and private) as well as link to application deployment activities (eg. new code deployed to web/database servers) to track how changes impact network traffic.
Application Monitoring – (New Relic, Data Dog) Just as it can be complicated to monitor a cloud network, it can be equally complex to monitor applications in the cloud. How are resources shared with other applications/customers (compute, storage)? Do some code packages have known performance or security issues? How have things changed since new code was deployed, or a new level of redundancy added?
Application Migration – (ElasticBox, Ravello Systems) – These companies are focused on helping companies take existing code or applications, package or encapsulate them, and migrate them ("as is") to the cloud. These are great tools for companies looking to leverage public cloud without having to change existing applications. They are also great for ALM (Application Lifecycle Management), especially when it might span both public and private cloud.
Security Monitoring – (CloudPassage, Adallom) – Whether this included the ability to add security functionality to IaaS cloud (eg. Firewall, IDS/IPS, Authentication) or monitoring traffic across multiple SaaS platforms, these platforms allow security to be as flexible as compute in the cloud.
In the past, many companies have tried to pull many or all of these areas together into a single, monolithic system. In talking to these companies, they say that many times their early customers had purchased those large systems in the past, but never got them fully installed and operational due to costs or complexities in integration.
Going Beyond Monitoring
Many of these vendors are taking monitoring a step farther by integrating with critical tools in the common workflow of IT operations or developers. For example, many integrate directly with GitHub to be able to track changes to applications or code, especially as it impact performance issues or new security threats. Others integrate collaboration models to allow group-based troubleshooting, correlation between cloud performance and patches/changes. Still others are integrating the ability to simplify how data/trends/maps are shared (just send a URL) so that multiple teams can see either real-time or historical information.