Aug 17 2014 5:21PM GMT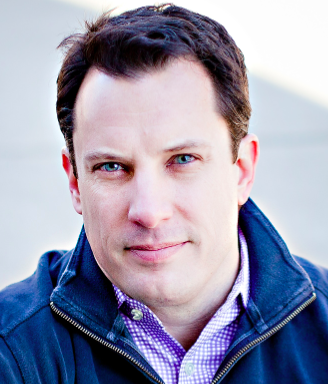 Profile: Brian Gracely
Tags:
Sometimes I'm a complete blowhard, and other times my soapboxes start to materialize in the marketplace. I've been on my soapbox about Cloud Management as-a-Service a couple times in the past year (here, here). My premise goes something like this:
Cloud management software is either overly expensive to buy upfront, or often too complex to install and operate.
The number of people that have the skills to setup and operate a Cloud environment is still fairly small
The companies that run Public Cloud environments for many customers have a learning curve that will grow exponentially faster than any set of individual cloud on-premises cloud deployments.
Unless you're a Public Cloud provider and have built your own intellectual property (eg. Cloud Management software), there really isn't any differentiation that an IT organization gains from going through the effort of learning to install and operate their own Cloud Management infrastructure. If it works, it efficiently spins up resources for application teams. If it fails, then life is pretty miserable for everyone involved.
And when asked about use-cases, I typically point to three initial starting points:
Customer that wants to allow their developers to access Public Cloud resources, but they would like to continue to have some amount of visibility (and potentially policy-based control) of that usage. Sometime this is called "Cloud Brokering".
Customer that wants to own the underlying infrastructure (in their Data Center or at a CoLo facility), but doesn't want to to operate the underlying Cloud Management infrastructure. Customer would like Cloud Management to be an OPEX model, and pay for it as they evolve their IT operations to use the new system.
Customer that wants to build a Hybrid Cloud environment, combing #1 and #2 into a single system.
Over the past few months, we've seen the market realization of this from a number of companies: Bluebox, Mirantis, MetaCloud and Platform9. Each of these have a slightly different approach to how the service is delivered – some CoLo the equipment, some rent the equipment on-demand, and others can use your on-premise infrastructure. And at this point, all of these use OpenStack as the underlying technology. But regardless of the implementation, it means that there are now viable, VC-funded, options in the market for companies that don't want to build an internal Cloud Management infrastructure, and instead want to focus on consuming that infrastructure to support their business applications and new development.
What I have yet to find available in the market is anyone that delivers VMware-based Cloud Management as-a-Service. As the leading supplier over hypervisor technology in the Enterprise and Mid-Market segments, it feels like there is a huge opportunity to fill a hole where the challenges I listed above exist. With VMworld coming up in San Francisco and Barcelona over the next few weeks and months, will this potentially be something they announce as a new service from VMware Hybrid Cloud Service (vCHS)? [NOTE: I have no insight into this – just something that is on my wishlist]
I believe that if IT organizations or DevOps groups come to understand how to separate infrastructure ownership and operations, from cloud management ownership and operations – think of it as Control Plane vs. Data Plane – I believe that they will find these new models may be just the right way for them to accelerate their evolution to either a more functional Private Cloud or  agile Hybrid Cloud environment.