Jul 31 2016 11:17AM GMT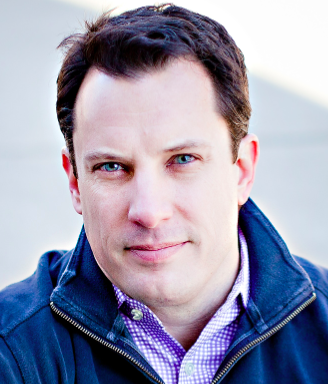 Profile: Brian Gracely
Tags:
Earlier this month, I wrote a piece about the Architectural Considerations for Open Source PaaS and Container platforms. It was a follow-up to a series I wrote about 12 months earlier, looking at various aspects of these types of Cloud-native application platforms.
Changes are happening quickly in the PaaS market. These platforms were previously known as PaaS (Platform-as-a-Service), but many of the offerings tend to be shifting their focus more towards Containers-as-a-Service (CaaS).
I tried to put this in the perspective of a "hierarchy of needs", which evolved from basic stability, to basic developer and application needs, to the scalability and flexibility needs as usage of the platform grows within a company.
Platform Stability and Security – Before any applications can be onboarded onto the application, how does the platform itself provide a level of operational stability and security, including the underlying OS that runs the platform?
Application Portfolio – Does the platform support a broad range of customer applications, including both stateless and stateful applications? The latter part is critical because most customers will need to either re-purpose existing applications, or interconnect new and existing applications.
Developer Adaptability – How much flexibility does the platform provide for developers to get their code / applications onto the platform? Does it mandate that they must move to a single tool for onboarding, or is it flexible in terms of how applications get onboarded? How much re-training is needed for developers to effectively use the platform?
Scalability – As more applications are added to the platform, how well will it scale? This scalability looks at areas such as # of containers under management, # of projects, # of applications, # of groups on a multi-tenant platform. It also looks at the scalability of any associated open source community (e.g. Cloud Foundry, Docker, Kubernetes, Mesos, etc.) that is contributing to the projects associated with a platform.
Flexibility – In the spectrum between DIY, Composable and Structured platforms, there are trade-offs in how flexible the system is today vs. in the future. Given the rapid pace that platforms and the associated technology are evolving, IT organizations and developers need to consider where they expect their usage of a platform to evolve over time. Will the POC experience extend into the future, as usage expands? Will the needs of the "pioneer" team extend to "settlers" and "town planners"?
NOTE: There will probably be people that will wonder where the cultural aspects of cloud-native fit into these hierarchical needs. They actually fit into each layer and probably could be represented as a vertical bar that sits to the edge of the diagram.
As the pace of change in the platform market continues to accelerate, it is important to have a framework to evaluate how the changes impact the needs of both the developer and operator groups within a company. With so many changes happening so quickly, it's easy to be confused about what is important and what is just technology noise. Being able to prioritize how something new impacts platform considerations will be a critical consideration for IT organizations and developers looking to build cloud-native applications, as well as evolving aspects of their existing application portfolio.