May 27 2014 7:50PM GMT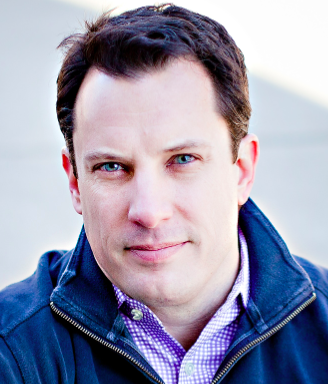 Profile: Brian Gracely
Tags:
Software, software, software….
It's hard to go anywhere in tech these days without someone highlighting the virtues of software. Software is eating the world.  It's a Software-Defined Economy. It'll run in your Software-Defined Data Center.
But it feels like there is a gap between the things that developers are using to change the economy, and the tools that fall into the definition of "Software-Defined". There are the tools of the Devs, and then the tools of the Ops crowd. In the past, the IT community often thought of them as isolated, but that thinking is beginning to change. Examples of "Infrastructure as Code" and "Operations at Scale" are beginning to become more visible and common.
Even the definition of a "developer" is beginning to change. In the past, developer only applied to the people writing the applications that we interacted with as business users. This now applies to infrastructure and operations teams as well. Think of it as the evolution of the SysAdmin, but across all the functional areas of infrastructure and operations.
But there is still opportunity to do better. Making it easier for all kinds of developers to be able to use these new software-defined tools and environments. To eliminate all the friction between them getting the software and making it useful; integrating it into their environments and making it part of their continuous application builds. Just making software free to download is not enough.
Is the software available via GitHub?
Are the APIs well documented?
Does sample code exist across a broad range of languages and frameworks?
Can a developer run the software locally?
Can the software be up and running in minutes, using the native deployment tools of the developer?
Is there an online community to answer questions for developers?
Is there an online environment that allows the developers to validate that the software can integrate and scale beyond their local machine?
Does the software creator actively participate in the community, both online and in real life?
Or have you made mistakes like this?  NOTE: Cisco's DevNet team did an excellent job in addresses these concerns, both directly to Colin McNamarra and within the overall community site.
In the past, companies optimized their supply-chain to bring technology to customers. Whether this was via just-in-time manufacturing (eg. Dell) or via broad channel partners (eg, Cisco, NetApp, EMC), or Salesforce.com, the successful companies figured out how to get the products into the hands of their customers. This shift will be no different, except that the end-users are no longer expecting boxes. They expect working, frictionless, automated, integrated software and APIs.
Understanding this shift will determine the next-generation of IT winners and losers, as well as the next-generation of business winners and losers.