Dec 8 2013 6:11PM GMT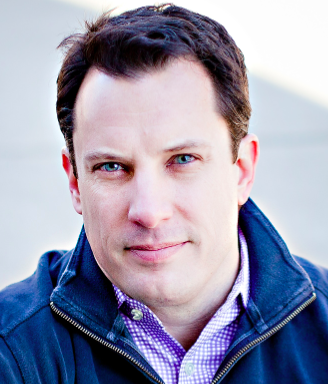 Profile: Brian Gracely
After 10+ years of limited change in the networking industry, we entered 2013 with a great amount of fanfare and promise with a new set of networking technologies to address the challenges brought about by server virtualization and web-scale data centers. The $1.2B acquisition of Nicira by VMware, considered one of the leading pioneers of SDN, got people thinking that maybe there was a chance that leading architectures and marketshare could be changing over the next few years. It also signaled that major companies believed in this new networking paradigm and were willing to put significant dollars behind the SDN trend.
Then things got interesting…
Big Switch Networks had attempted to capture the early marketshare by open-sourcing their Floodlight controller, but this was muted when the OpenDaylight project was launched by the Linux Foundation. Major vendors including Brocade, Cisco, Citrix, Ericsson, IBM, Juniper Networks, Microsoft, NEC, Red Hat and VMware joined as founding members. Both the Floodlight and OpenDaylight controller were options, but since then Big Switch has dropped out of the project. Juniper eventually filled the gap of alternative technology when it contributed the OpenContrail project.
Along the way, we also saw the launch of interesting start-ups like Plumgrid, Nuage Networks, and Embrane, and Arista Networks continues to march towards an IPO.
And then things got even more interesting…
At Cisco Live (US), Cisco officially introduced "Insieme Networks", but didn't introduce any products. They would leave this for a launch in the fall. Not what some people expected.
Prior to VMworld, Cumulus Networks launched their open Linux-based networking software stack. Given the experience of the Cumulus engineering team – from Cisco, Google, and VMware – this was the first legitimate attempt to decouple the network OS from the network HW.
At VMworld, VMware made waves by launching their NSX platform and a broad networking strategy (incorporating older vCNS technology as well). They claimed it was the largest "networking event" because of the spread of virtual switch ports, and ruffled feathers by partnering with every major networking vendor (including start-ups) except Cisco. Pricing was not announced, and full availability is not expected until early 2014
Then Cisco came back with their Application-Centric Infrastructure (Nexus 9000, APIC, AVS) announcements. This mix of hardware and software brings similar policy-based concepts to Cisco UCS service-profiles (which span server, network and storage) to the Data Center infrastructure. Of all the companies in the industry, Cisco is downplaying the role of "SDN" and is more focused on how applications and policies are deployed end-to-end. As can be expected, initial opinions are somewhat aligned along vendor boundaries (pro or con) and the full solution (APIC, custom Nexus 9000 ASICs, etc.) is not expected until the middle of 2014.
On top of all of this, AWS expanded the availability of VPC (Virtual Private Cloud) for Enterprise connectivity. In addition, the OpenStack Foundation completely re-architected networking, moving it from Project Nova to Project Neutron (renamed from Quantum), to mixed reviews. We dug into some of that on the podcast (here).
I'm sure I probably left out some details (acquisitions, announcements, job changes, VC funding, etc.) from your favorite networking or systems company or open-source project. For that I apologize. There was just too much to keep up with in SDN in 2013 – and most of the news wasn't even about live, production deployments. Expect lots of those in 2014.
Networking is definitely not dead or boring any longer…