Oct 8 2017 2:20PM GMT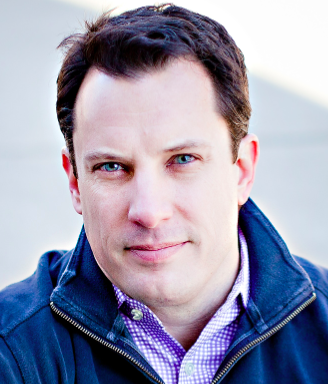 Profile: Brian Gracely
Tags:
There is nothing worse than going home for the holidays and having a family member ask you to fix their computer, or WiFi, or smartphone, or Facebook account. It's not that the issues are that complicated, they often aren't, but it's the pre-repair stories that you have to hear about what they didn't do ("nothing changed"), what they didn't click on ("Aunt Millie sends funny pictures"), or what they expect the computer to automagically do for them. And for that reason, many people assume that a role in Technical Support is 8×5 of your families complaints over a long holiday weekend.
In reality, technical support is a great place to break into the IT industry. This guidance applies to people interested in computers, hardware, software, infrastructure or application development. My first "real" technical job was in Technical Support, at Cisco, many years ago, and I still believe it gave me the foundational skills that I've needed for almost every other job I've had in the tech industry.
So why am I bringing up technical support? This past week I had the opportunity to speak with a young woman named Tanya Selvog, who has been working her way into the technology industry through a series of training courses and self-driven initiatives. Her goal is to become a programmer/developer, but she mentioned that she's often given the guidance that she should go into technical support first, as a way to get her foot in the door at technical companies.
I can understand the hesitation to move into technical support roles. The perception is that you're on the phone all day, taking questions from people that are upset about their current situation (e.g. computers are broken) and you're going to get the brunt of their frustration. Or the flip side is to believe that you're role would quickly be replaced by an automated bot or some other "intelligent system" that would allow self-service for the customer. To some extent, both of those concerns are valid and true.
But the other reality is that technical support is going to force you to learn a technology, or several technologies, really in-depth. You not only have to know how the technologies work, but you also have to know how they behave when they are broken or misconfigured or misused. This allows you to expand your ability to not only learn, but become a creative problem solver. Both of these skills are foundational for any role in technology. Technical support roles also force you to put yourself in the end-users shoes and understand the challenges of technology from their perspective. This forces you to have compassion and empathy for people that don't get to go to training classes or have extra time to keep up with all the latest rumblings on Hacker News. It also gives you the opportunity to take the self-guided initiative to figure out ways to make problems go away on a broader scale. Maybe that means developing a new tool that customers can easily download to fix a problem, or make sure a problem doesn't happen in the first place.
The bottomline is that technical support can be a great role to learn technology, learn people skills and learn how to proactively help scale your knowledge. I've seen plenty of people that started in the IT industry in tech support roles (at vendors, at customers, as independent contracts) and go on to much bigger roles over time because they could blend all those skills together.
Technical support isn't for everyone, but if you're trying to break into the industry and your first path is bumpier than expected, maybe give it a try for a year or two. The cloud is going to need a whole new set of people, with modern skills, that are going to need to keep all those devices working as expected – both for businesses and for in-laws.