Oct 15 2015 8:44PM GMT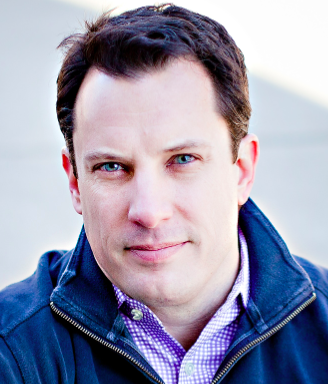 Profile: Brian Gracely
Tags:
It's been an interesting two weeks, hasn't it. I was at the AWS re:Invent 2015 event in Las Vegas last week and things were gong along as expected. There were 19,000 people in attendance and AWS continued to announce new features and highlight interesting customer use-cases. To say that AWS is impressive is an understatement. They are powerful and professional and they are doing things that no other technology company has done to impact Enterprise IT in a very long time.
And about mid-week, there was a strange rumor that started getting momentum and cross-referencing:
"Dell to acquire EMC"
Huh? Dell, the company with all the debt from going private two years ago? What about EMC buying VMware, or vice-versa? What about the EMC Federation? What the Dell?
And then on Monday, it happened. Dell acquired EMC. It's not officially closed – that'll probably be next spring or summer, but October 12, 2015 is now official "Tech A.D." – after Dell.
Sitting in the middle of these two events is somewhat disorienting. I've run out of fingers and toes for how many people called and said, "Did that really just happen? I'm having a hard time processing this."
I've actually spent quite a bit of time this week processing, writing about and discussing this Dell/EMC merger (here, here, here, and here). There more I think about, the more I realize that there is potentially a new angle to write or discuss everyday for quite a while. But instead of talking about portfolio strategy or tracking stocks or branding changes, I thought I'd throw out the concept of Tech A.D. (credit Amy Lewis, famous on Twitter @commsninja, for the clever name).
When I was a guest on Speaking In Tech this week, Greg Knierieman (@knierieman) asked if the AWS re:Invent show was altered when the Dell/EMC rumors began. Stu Miniman (@stu) said, "Other than the press, nobody in attendance really cared."
Let that sink in a little bit. At the fastest growing event in our industry, the vast majority of the attendees DID NOT CARE about the LARGEST IT MERGER IN HISTORY.
I'll wait….
This is what inflection points look like. You may or may not care about Dell/EMC, but the ripples from this intersection of AWS growth and two IT titans merging will be felt for quite a while and will very likely have an impact on your tech career for the next decade.
Simple question – which IT model are you aligning yourself to for the next decade? The software-driven, OPEX-based model, or the solution-driven, mostly CAPEX-based model? Which one are you betting your company's future, and which one are you betting your career?
At AWS re:Invent, you walk away thinking that there are some incredible new applications and businesses being enabled by this new model of computing.
After the Dell/EMC merger announcement, you walk away thinking this could be a trainwreck or a bellweather for change across the "traditional IT" segment of the technology industry.
The latter of those walkaways has lots of potential twists and turns. The former looks like a freight-train carry gold, but also running over many things that aren't quite sure what to do on or near the tracks.
It's going to be an interesting next couple of years. So what decisions are you making after Tech A.D.?