Jan 22 2013 1:01AM GMT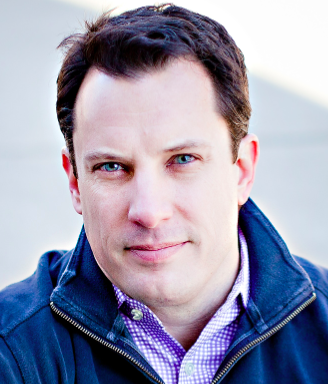 Profile: Brian Gracely
Even though I have deeply ingrained networking DNA from having worked many years at Cisco, I've tried to avoid writing about SDN too much. Does it get a lot of hype? Yes. Is it still in the early stages with lots of room for innovation and new ideas? Yes.
But over the past few weeks, I've come across a few "SDN Use-Cases" that are pretty straight forward, so I thought I'd write about them. Now keep in mind, this won't be your typical blog about SDN, because I promise to break all these guidelines:
Discuss why SDN means the death of Cisco &/or Juniper
Discuss why SDN will immediately build networks using commodity x86 boxes, because they have fast chips (btw: listen to Packet Pushers #88 if you want good insight into why x86 servers don't work exactly like switches/routers)
Discuss how SDN is only applicable to "web-scale" networks and "web 2.0 scale-out, share-nothing" applications
Mention "OpenFlow" (in a good way or bad way)
Make a list of which SDN start-ups will get acquired in 2013
Backstory: Due to economic uncertainty, new regulations, and maturity of the Cloud SP markets, 2013 and 2014 are expected to see a significant rise in the number of applications, both existing and new, that are run in SP Cloud environments.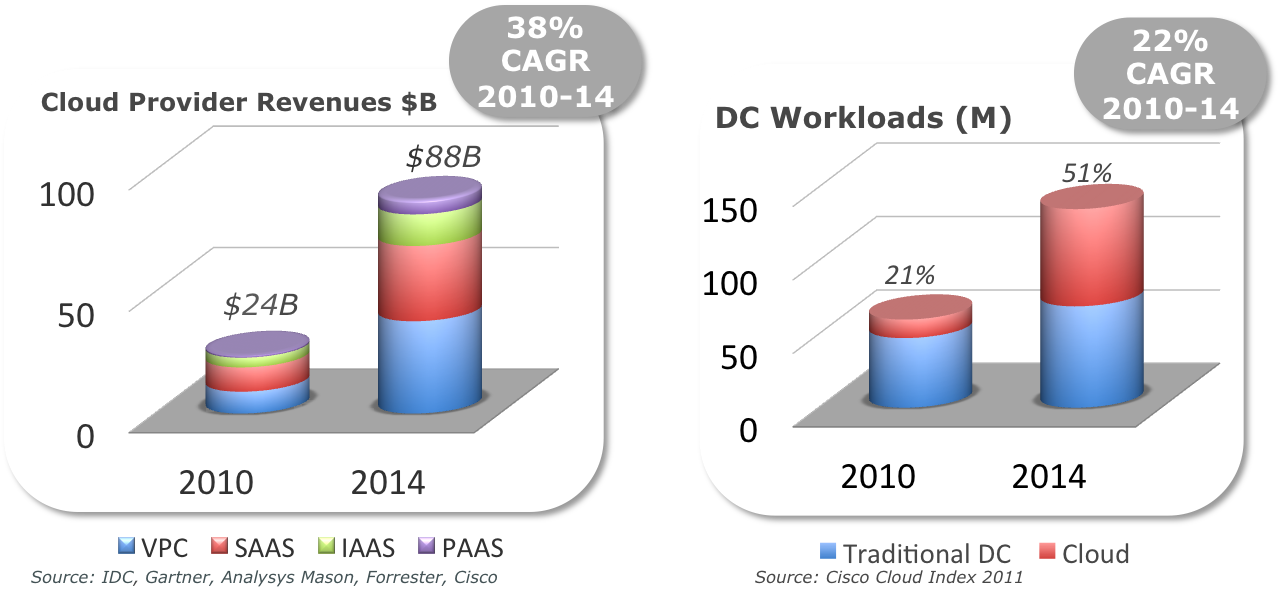 These businesses are going to be looking for flexibility in how they onboard applications, how applications are protected, and how they an add, remove or change the environments.
So if you're one of these viable Cloud SPs, you're going to have a couple use-cases that need fairly immediate attention.
Use-Case #1: "Isolation & Segmentation" – Until you can truly prove to companies that you can isolate their critical data in your multi-tenant Cloud, it's very likely that you'll use VLANs for a number of application use-cases. Dev/Test workloads. QA workloads. Production workload. Backup environments. DR environments. The number of VLANs can add up very, very quickly, and the 4096 limit runs out even faster. So you'll be looking for a way to scale out those segments. Now this isn't "web-scale scale-out", this is grow the network in a fast, flexible way so you can continue to add new services that are demand from Enterprise customers. "Dropbox File-Sharing for the Enterprise". "Real-time Collaboration via the Cloud". "Onboarding and Staging for new acquisitions". The list goes on and on. VXLAN seems to be the early leader in vendor adoption for "Overlay Networks" that are virtualization-aware. This may be a good fit, but it still feels like there is more innovation needed, since VXLAN essentially remove any physical-network visibility for the operations teams.
Use-Case #2: "Gumby Networking" – Yep, we all remember that lovable, flexible, malleable green creature from the 1980s. We need his characteristics back in networking. With new companies bringing applications to Cloud SPs at a variable pace, the ability to fit them into existing or new resource is key. But how, when and where? We all know that no two IT organizations are the same, so the ability to Gumby-fy the underlying network and resources will be critical for Cloud SPs to be able to meet SLA, Security and capacity-planning needs. But this isn't an "overlay" problem that VXLAN can easily solve. It's much more of a flexible, programmable topology challenge. If you drop a controller-based solution in to handle this challenge, it had better be able to integrate tightly with your Cloud provisioning platform for VMs, Apps, Security and Storage.
Both of these use-cases are real challenges for Cloud SPs in 2013 and 2014, but they will also be realities for Large Enterprises that deal with a reasonable amount of change (re-orgs, M&A, regulatory changes, etc.).
The networking companies offering SDN solutions to these basic use-cases will be well on their way to capturing early market-share in this growing market. Tie both of them together and offer API hooks to the leading cloud platforms and you'll have a winner on your hands.
As always, I'm curious from my readers about the viable SDN use-cases you're seeing in your IT environments or in the marketplace. btw – saying you have a WAN the size of Google probably doesn't count (unless you work at Google)