Aug 9 2015 11:02AM GMT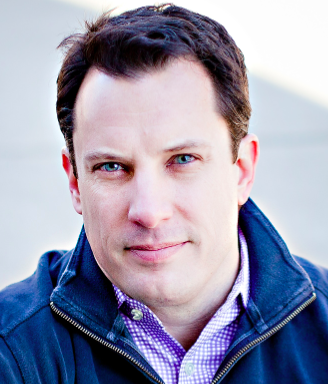 Profile: Brian Gracely
Tags:
Growing up, my father was a farmer in Ohio. His family worked that land as far back as the 1850s. Growing up, I heard stories about plowing fields and long hours and hard work. It always made me appreciate this speech by Paul Harvey.
I wrote this variation a while ago. I have a great audio recording of it, but I could use some help from the community pulling together images for a video. It would probably make a great intro for a DevOps Days or other developer-centric event. If you have any create pictures (hi-res), feel free to send them to me. One of these days I'll pull together the video.
"So the Boss Called a Developer"
And on the 30th day, leadership looked down on their quarterly results and said, "We need a business advantage." So the boss called a developer.
The boss said, "I need someone willing to code all day, get interrupted by meetings, take vague requirements, fill up on coffee, work late into the night, fix bugs, write tests and commit to dates for things never before created." So the boss called a developer.
"I need someone with the skills to build scalable apps and creativity to design simple UIs. Someone to learn Go, wrangle Docker, master Jenkins, hack against an undocumented API, and not lose their mind when a manager changes all the priorities last minute." So the boss called a developer.
The boss said, "I need someone willing to write glue code for 48 hours straight to make a demo to win a deal, then throw it all away and redesign those functions to be a stable product in less than 3 months. I need someone that can write a Chef recipe that does the work of four sysadmins; who can make apps work across all browsers. And who ignores the jokes about crumbs in their beard and piled up 5-hour energy and who finishes a forty-hour work week by Tuesday, and then logs another thirty hours before the beer bash on Friday night." So the boss called a developer.
The boss needed someone willing to sit between customers and sales people, silently watching claims of roadmaps and futures, all the while designing the system in their head. And then start working on it during the flight home. So the boss called a developer.
The boss said, "I need someone smart enough to write complex algorithms, wise enough to anticipate failure scenarios, refactor code, rewrite code, recompile code and have a demo ready for exec review each week. Someone to build, package, script, and deploy. Someone who can work in the cloud, on mobile, on SaaS and who documents just enough to cover their ass. Then attend a couple meetups each week to stay ahead of the next big thing. "
"Somebody who will help us know our customers better. Someone who will analyze our data and visualize it for HR, AR and PR. Someone who will come home after a long week, exhausted, and give his daughter a hug when his daughter says she wants to learn to code, "just like dad does". So the boss called a developer.