Jun 14 2013 10:09AM GMT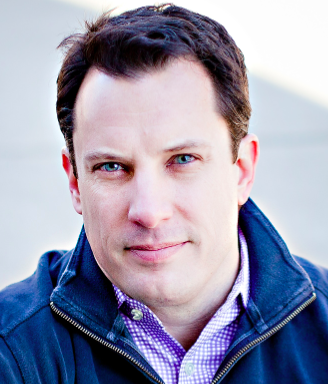 Profile: Brian Gracely
At times I'm a little bit disjointed in how I collect and process information. A nugget here, a news story there, and then a comment to tie together a few fleeting thoughts.
A few weeks ago, Dell acquired Enstratius. They make excellent software for managing and governing multiple cloud environments (via the APIs), and we've had their leadership team on the podcast a few times (here, here). They primarily delivered their software as a SaaS application, although it could also be run on-premise. Since the acquisition, Dell has shifted their Public Cloud strategy and now Enstratius products are the core of a plan to let customers leverage resources from multiple cloud platforms. And I believe the fact that it can be delivered as a SaaS application was key to making that shift. It made it much simpler for customers to begin the process of consuming cloud resources, instead of having to setup tons of equipment (hardware/software/security) on-premise.
Last week, a friend that works quite a bit with VMware environments sent me this "BOM" (Bill of Materials) for a reasonable sized setup to create the full vCloud Suite (vCenter, vCloud Director, vChargeback, vCAC, vCNS, vCO). What jumped out at me was the breadth of things that had to be in place to get a Cloud environment up and running. Windows, Linux, Web Servers, multiple Databases. This isn't uncommon for any Cloud Management Platform (CMP) – OpenStack, CloudStack, etc. – and would typically require teams with a variety of skills to coordinate putting getting this configured properly.
20 Management servers:

2x vCenter, 2x DB servers for vCenter/vCloud/vChargeback, 2x vCloud Cells, 2x vCNS Manager, 2x DB for vCAC, 2x WebServers for vCAC, 2x vCAC DEM Orchestrators, 2x vCAC DEM Workers, 2x vCAC Agent Machines, 1x vChargeback server, 1x vCO

8 Databases:

2x vCenter Update Service, 2x vCenter, 1 vCloud, 1 vCAC, 1 vChargeback, 1x vCO

7 Management Interfaces: 2x vCenter, vCloud, vCNS, vChargeback, vCAC, vCO
And again last week, Gartner analyst Alessandro Perilli (@a_perilli) tweeted:
Cloud management platform vendors should seriously consider a SaaS delivery model. Today's solutions too complex to deploy, scale, expand.

— Alessandro Perilli (@a_perilli) June 3, 2013
Perilli is one of many people at Gartner that covers the Cloud Management Platform space, so he gets to see the breadth of offerings in the market from many vendors.
So this ultimately begs the question, "Should Cloud Management be delivered as a SaaS application?"
The basic thinking is that by leveraging CMP as a SaaS application, companies could gain several potential benefits:
Leverage existing on-premise equipment (investments, data center space)

Keep data on-premise if there are concerns about privacy, security, data loss, etc.
Leverage the operational expertise of the SaaS provider to simplify setup, scaling, maintenance
Acquire the CMP through various payment models (dedicated-instance/CAPEX, PAYG/OPEX, contract/OPEX, etc.)
As with any SaaS application, there are pros and cons:
What happens if the Internet connection fails? For a period of time, new resources can't be provisioned and visibility can be reduced (although some visibility from on-premise systems like vCenter or SCVMM, etc.)
How far does the SaaS application manage? This would depend on what systems are on-premise and how much they can be managed. Most systems (eg. vCenter, SCVMM, OpenStack, CloudStack) have existing APIs to manage, but that's not always the case for the infrastructure (servers, storage, network, LB, FW, etc.). So managing and automating the associated infrastructure may be more complicated and require additional system components.
Who would manage the CMP? It would depend on the offering. Typically SaaS applications are managed by the SaaS provider, with some customization available for the customer.
I've written before (here, here) that operations is one of the biggest complexities for companies to build their own cloud platforms. While many companies are still trying to build their own clouds, using local Cloud Management Platforms, but it will be interesting to see if CMP vendors (or open-source projects) evolve to offer SaaS as a new option to address some of those challenges.