May 26 2019 11:49AM GMT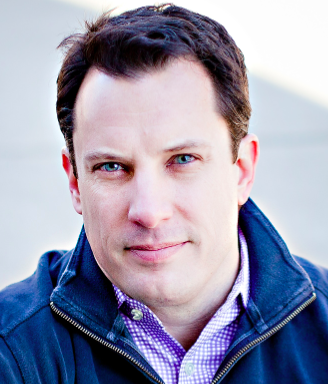 Profile: Brian Gracely
Tags:
May is a busy month in the Enterprise IT tech industry, with multiple tech conferences happening throughout the month. For those that follow open source and cloud infrastructure and containers, this was an especially busy month –  Open Infrastructure Summit, DockerCon, Red Hat Summit, Microsoft Build, KubeCon, GitHub Satellite and what seems like weekly AWS Summit regional shows.
This mix of conferences highlight the importance of open source software in the mainstream of Enterprise IT technical decisions and architectures, as well as a cornerstone of Enterprise tech innovation. They also highlight the ebbs and flows of technology trends, and the evolution of business models in today's cloud-centric world.
Keeping up with all of the announcements coming from these events can be very challenging. Media outlets like theCUBE and The New Stack do an excellent job of tracking the important stories and going in-depth with the industry leaders, the decision-makers and customers in attendance.
Here are some notes and observations (both 1st-hand and 2nd-hand) from the various shows in May:
Open Infrastructure Summit
The event formerly known as "OpenStack Summit" (renamed in 2018) has shrunk in size from its peak (around 7500 people) in Austin, TX in 2016. As technologies like containers and Kubernetes have become more popular in the Enterprise, the show had to rethink it's focus to be more inclusive and expansive  This year's event had about 1500 to 2000 attendees, as OpenStack technologies have limited traction in the Enterprise, but have gained solid traction in Telco environments (especially Edge/NFV use-cases). While Kubernetes is discussed at Open Infrastructure Summit, it's not likely to attract the bulk of the Kubernetes community, which centered around CNCF events and activities.
DockerCon
Once the center of the container community universe, DockerCon has evolved into an event that is primarily centered on Docker's commercial Enterprise products, and is less about Solomon Hykes early community vision of changing how every software developer works. The show has taken a turn from it's peak in 2017, as Docker announced the Moby project and reclaimed all intellectual property around the name "Docker" (and "docker"). This fragmented the community, at a time when Kubernetes was continuing to gain momentum. Docker fired their CEO (Ben Golub) after the 2017, and again fired their current CEO (Steve Singh) after the 2019 show. Docker did announce the launch of Docker Enterprise 3.0, and included several updates to their desktop development model.
Red Hat Summit
With over 9000 people in attendance, Red Hat hosted their last independent Red Hat Summit, before the anticipated acquisition by IBM "in the latter half of 2019". The focus of the show was on the dual launches of RHEL 8 (Linux) and OpenShift 4 (Kubernetes), as well as the breadth of stories enabling their digital transformation journey using open source software. The show was highlighted by the dual appearances of IBM CEO Ginni Rometty  (visual for Red Hat in the future) and Microsoft's CEO Satya Nadella (launch of Azure Red Hat OpenShift service).
Microsoft Build
Build has always been a wide-ranging show, targeting "software engineers and web developers using Windows, Windows Phone, Microsoft Azure and other Microsoft technologies." And this year the announcements ranged from new Terminal in Windows to embedded Linux to Serverless innovation to AI and ML advancements and simplifications. Of particular interest were a couple items:
As Red Hat put a GUI interface on RHEL 8 to help guide Windows Admins to use Linux, Microsoft embedded Linux into Windows 10. Are these the break-throughs that highlight another big shift from Windows to Linux, and even Linux on the Desktop?
Microsoft made AI/ML easier for business users with Azure ML and "zero-code, visual interface"
Azure decoupled their Serverless framework (KEDA) and allowed it to begin running on non-Azure Kubernetes environments.
KubeCon / CloudNativeCon
Hosted in Barcelona, the event had over 7700 people in attendance, the largest of any of the CNCF events to-date. I covered some of the highlights on this week's episode of the PodCTL podcast. Amongst the highlights:
Kubernetes 5 year anniversary – 7700 people in Barcelona
Fluentd graduated
Helm v3 – no more Tiller
OpenTracing + OpenCensus = OpenTelemetry
SMI – Service Mesh Interface
Rook 1.0 and Rook Operator
OpenEBS into CNCF
Velero 1.0
GitHub Satellite
Even as part of Microsoft, since the Microsoft acquisition in mid-2018, GitHub continues to ramp up their innovation, especially with community focused projects. But as GitHub continues to innovate, they also continue to expand into areas which might make their independence more complicated to understand – the normal evolution of every platform into their competitive and coopetitive space with partners.
So now as May winds down, hopefully we'll all have time to digest all of the announcements from all of these events, and figure out which ones make the most sense for your companies and your future skills.