Aug 9 2015 12:21PM GMT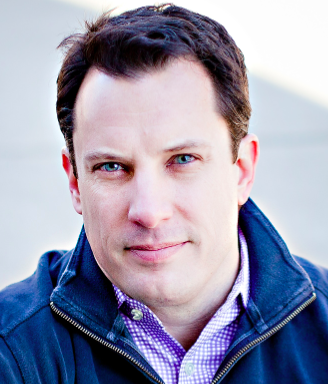 Profile: Brian Gracely
Tags:
Software is a strange beast. On one hand, it's hard to argue with the economic disruption that "Software is Eating the World" is doing to many industries. On the other hand, more and more software is being licensed as open source and companies are struggling to find ways to monetize this technology.
There will never be another Red Hat. Commercializing and selling open source software has proven to be a model that has had more failures than successes.
There will never be another VMware. Selling proprietary software to Enterprises, primarily on-premises, is a model that thrived in the 80s, 90s and 2000s, but is quickly moving towards public cloud services.
A year ago, we decided to shift the focus of the podcast to towards open source software, public cloud and the technologies driving this shift. We did that after reading "The New Kingmakers". It crystalized much of what we'd been seeing for the past 3-4 years, as we listened to the segments of IT that weren't wrapped up in the VMware ecosystem.
This past week I has an opportunity to read Stephen O'Grady's follow-up book, The Software Paradox. At 60 pages it's a quick 2hr read; perfect for a flight and highly recommended. It does an excellent job of providing a historical context on how the software industry grew out of IBM and into today's evolving models.
At the core of the book is the premise that it is becoming more difficult to make profits by selling software directly, but models are emerging for companies that deliver services based on software. It does an excellent job of looking at vertically integrated models (e.g. Apple, Oracle) vs. SaaS models (e.g. AWS, Salesforce, etc.).
This will be an interesting concept to watch, as it will impact every part of the IT industry – vendors, integrators, service providers, end-users. Analyst firm Wikibon produced research on Public Cloud this past week that forecasted that 1/3 of all IT spending will be in Public Cloud within 10 years., nearing $500B.
[disclosure: I contribute analysis on cloud computing to the Wikibon community]
IBM has been a great case-study in transformation from hardware to software and services and now towards various cloud-centric offerings. Their successes and failures have been a mix of technology choices and cultural evolution. It will be especially interesting to watch as previously hardware-centric vendors (e.g. Cisco, EMC, NetApp, HP, Dell, etc) attempt to evolve to "software-defined" portfolios, and in some cases they begin to offer their own cloud services directly (e.g. vCloud Air, Cisco Cloud Services, HP Helion). If the premise of The Software Paradox proves to be correct and those companies do not make greater investments in public cloud services, the model projects that they could no longer be industry leaders as we move towards 2020. These companies have huge war-chests available for software acquisitions, so we can most likely expect that their strategies will evolve to be more software-centric. But will it also evolve around delivering their own cloud services, with the $1B-per-quarter entry fee to compete?