Sep 20 2016 12:39PM GMT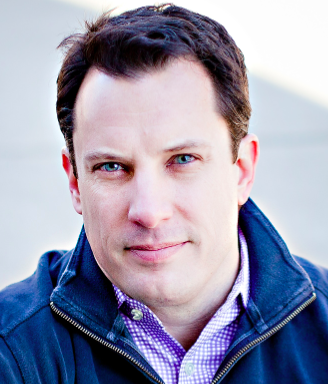 Profile: Brian Gracely
Tags:
As everyone's favorite genius Sir Issac Newton once said, "for every action, there is an equal and opposite reaction." Back then, software was not eating the world, but obviously he had the foresight to realize that Marc Andreessen's famous proclamation would have ramifications on the hardware side of the technology industry.
It would be easy to look at the recent rash of Private Equity transactions and assume that they were driven by the general commoditization of hardware. But IMHO, there are more things are work here.
The software eating the world trend is driving (or being driven) by three key factors:
The availability of relatively frictionless public cloud resources.
The growth of open source software projects which enable powerful access to technology which drives Big Data, Mobile and Web scale applications and architectures.
Startup companies "disrupting" existing industries by putting the Internet between customers and their service, removing the friction of many layers of sales channels and distribution.
The guys over at the Software Defined Talk podcast did an excellent job of reviewing several of the recent Private Equity transactions (Dell/EMC, HPE Software, Rackspace, etc.). As you can see, they aren't all hardware-centric businesses, but the cause of their disruption is tightly coupled to the three elements I mentioned above.
In essence, these companies that get acquired or are doing deals with Private Equity (directly or indirectly) are struggling with the transition where those three factors are impacting their business, or struggling to manage the breadth of their portfolios. Over time, as more companies attempted to build (often via acquisition) a "complete stack" set of solutions, many have struggled to also create a sales and marketing model that targeted the expanded list of buyers at large customers. Their models attempted to mix hardware, software, professional services and various consumption models (CAPEX, OPEX, Subscription).
Now all of these Private Equity deals are attempting to provide cash back to the vendor companies. How the vendors will deal with the new capital is still TBD. Will they use it to make new acquisitions that are more closely aligned to their core business? Or will they use the money to do financial engineering for shareholders or debt holders? If nothing else, it will make the transparency of these companies much different for the market and customers.
Not only does leave the market with many questions about the future of these operating models, but it also creates several new questions:
What happens to the technologies that were sold to the Private Equity companies?
Will we see the Private Equity trend expand to some of the larger, traditional companies who have seen top line growth rates near "0" or negative for the last few years?
Are their any great opportunities for young leaders that want to revitalize a business that was sold to Private Equity?
These large shifts in ownership will make it very interesting to watch the levels of investment and innovation over the next 3-5 years. At a time when many end-user customers are trying to drive their technology agenda faster, many vendors are taking a step back to try and figure out how to adjust to this faster paced market.