Aug 17 2013 5:25PM GMT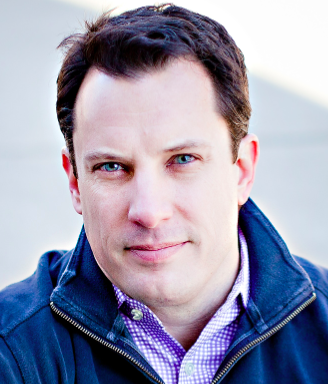 Profile: Brian Gracely
As more and more open-source projects get implemented within Enterprise IT organizations, one of the most frequently confused topics I hear discussed is open-source projects (FOSS – Free Open Source Software) vs. products. It's not surprising, since the majority of IT organizations purchase the tools they use as "products" (on-premise or off-premise).
Let's Start with the Basics
There are 100s of open source projects (Apache, Linux, etc.) that are targeting large IT challenges today. They are being created by individual developers and fostered by groups of developers that want to further the project. Some of the most popular include:
Linux OS
Apache Web Server
MySQL DB
PHP
OpenStack (multiple projects)
Various NoSQL Databases (Hadoop, Cassandra, MongoDB, Couchbase, Riak, etc.)
Open vSwitch
Various SDN projects (OpenFlow, FloodLight, OpenDaylight)
At this stage, these projects are just code. Anyone can download them, use them or contribute code back to them. There are guidelines to follow depending on the open source license that is used, which is especially important if someone decides to use some of the code to create a new product.
Projects Inside of Projects
One area that's often confusing is when an open-source project is actually a series of loosely coupled project. OpenStack is a great example of this. There is no "openstack.exe" or "openstack.rpm". OpenStack is actually made up of multiple projects (Nova, Horizon, Glance, Swift, Cinder, Neutron, Heat, etc), some that are official (in a given release) and others that are experimental. In order to implement OpenStack, it is optional whether or not a group uses some or all of the projects. It just depends on their specific needs.
Beyond the Projects
In between the projects and commercial products are a series of efforts, typically driven by commercial vendors, to take the next step in simplifying an open-source code base for use by IT organizations. These efforts are typically a "free" version of their commercial product. The free versions typically have one of the following characteristics:
Often a subset of the commercial product – compatible, but might not have all the "enhanced" features

Not as actively supported by the vendor, but rather by the followed community around the open-source project.
May be more aligned to the most recent fixes, pulls and enhancements in the "trunk" of the open-source project. This would be preferable for developers or customers that need the latest, bleeding-edge capabilities vs. stability.
Examples of this includes: RedHat Fedora, Basho Riak, 10Gen MongoDB, etc.
Commercial Products 
Some IT organizations are overworked and understaffed. They might love to reduce their IT costs by only using FOSS, but the challenges of limited documentation and support create pressures that they aren't prepared to manage. For these customers, vendor-offered products, based on open-source projects, might be a good fit. Not only does it offer them the ability to potentially reduce acquisition costs, but it also gives them the following benefits:
Access to professional support and documentation, as well as community support that may expand their ability to solve problems.

Risk management that they could fall back to the open-source "trunk" code if the vendor they are working with has financial problems or doesn't deliver the required updates in a timely manner. While this isn't seamless, it does offer some customers a way to manage the risk of vendor selection.
For those IT organizations that do have capable developers, they can access the open-source versions and either better understand how the code works, or submit a pull request for new capabilities that they have developed.
Leverage the experience from other IT organizations that are using open source software, either through meetups or via online communities.
I'd love to get your feedback on how (or if) your IT organization is engaging with open-source projects, or if you're using open-source software internally today.