Jun 21 2015 1:44PM GMT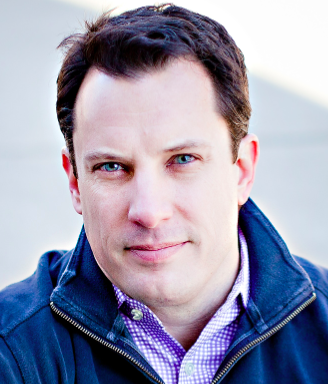 Profile: Brian Gracely
Tags:
As today is Father's Day, I got to thinking about the stuff my father taught me that sunk in enough to have influenced my career or the guidance I've given others. On one hand, he introduced me to my first computer – an Apple II that he brought home to do spreadsheet/accounting work. We didn't have any in school at the time, and I don't recall the neighbors having one yet. He was just curious about how it worked. On the other hand, computers were really not a big part of my life growing up, so this may turn out to be more about learning skills and dealing with changes.
Many of my friends followed a path that was similar to their parents, and in the case of many of my male friends, it was influenced by their fathers. Doctors follow doctors. Lawyers follow lawyers. Engineers follow engineers. Teachers follow teachers. Coaches follow coaches. And so on. But my father grew up a farmer. No computers. No electronics. Just land to plow and animals to raise.
He told me many times how much he disliked the farm life, but he spent an equal amount of time telling me about the work ethic that comes with farming. Up early, work late, deal with bad weather and uncertainties. Sick days don't exist. There were no shortcuts. You measure yourself on the effort (day-to-day), but ultimately on the collective results. And you find the balance between the things you love and the things you need to do – just because.
Eventually, he moved away and got into accounting. He loved not only the meticulous nature of the craft, but the thought process of how it impacted a business (or family). He had to figure out how to adapt to the change of working with his mind instead of his hands. He'd eventually transition out of that and into Financial Planning, enjoying the opportunity to work closer with people that used his services.
As I grew up, he pushed me to find my first job. It was a paper route with the city newspaper, delivered twice a week. If forced me to learn discipline. It forced me to think creatively – newspapers get wet in the rain, and people don't pay for wet news, how do I fix that? It forced me to think analytically and interact directly with people. And the irony is that my eventual involvement with computers (and the Internet) had a direct impact on that job no longer existing. The virtuous cycle of technology.
As I think about how all this impacted me today, I'd say it was the following things:
Work hard. At the end of the day, effort matters.
Show up every day. Even if you don't realize it, somebody is dependent on your work. In some cases, it might only be you.
Find a passion. It might take a while to figure this out, so don't be afraid of failures and trying new things.
Be curious. Own the path or direction of your future. Nobody else cares about your future.
Think systematically. Understand how all the pieces fit together and how the system around it works.
Learn a mix of people skills and technical skills. Don't be Tom. Being in the middle is the worst place possible.
Being a dad is a strange job. You're not around your children nearly as much as their mom, but in various ways you're trying to influence your children's lives. Sometimes it's by direct example. Sometimes it's indirectly by habits (good or bad). Either way, my guidance is to spend as much time teaching your kids direct skills as it is to set an example of good behaviors. At the end of the day, they may not have the same passion (or timing) as you, but they can learn from watching you show up every day.
As I sit here writing this, after waking up at 4am to catch a flight to SFO, one thought stayed in my mind – I never got up at 4am to plow a field. But somehow, my dad was able to convey to me the importance of appreciating the value of that 4am wake-up call.
Be sure to call your dad today, on Fathers Day.