Jun 7 2014 12:39PM GMT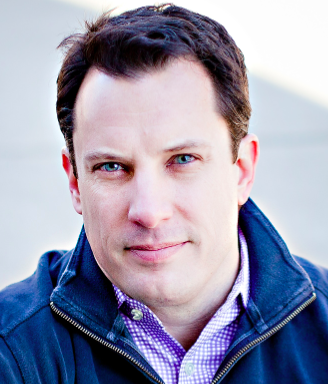 Profile: Brian Gracely
Tags:
If you've been around the Cloud Computing industry long enough, you know the joke about how it's not a real Cloud Computing conference if Adrian Cockcroft (@adrianco; former architect at Netflix, now VC at Battery Ventures) isn't giving a keynote. It's a well deserved accolade given what has been built at Netflix, what the Netflix OSS team gives back to the community and what Adrian gives back. It's a great example of one end of the spectrum – 100% on AWS, 100% open-source, small agile code that was designed up front to scale to the web, everything on GitHub, etc. etc.
But if you do a little bit of digging around other aspects of the web and cloud computing operations, you realize that it's extremely rare to find other scenarios like that in the wild. For example, here's a few scenarios:
I spoke with Ed Bowman (@ebowman) from @GiltTech about how they design and run their "flash auction" site. It was a great discussion about how they have evolved over the past few years from monolithic code to micro-services, and giving back more to the open-source community. But he was clear that not everyone open-sources all their code; not all code is on GitHub; not all the technology they use is from open-source (some problems aren't fixed, easily, using available open-source); they use a micro-service framework but aren't using PaaS; they mentioned the word "ERP" (because, you know…supply chain is important when managing goods and suppliers)
I spoke with Michael Ducy (@mfdii, Evangelist at Chef) about how he evolved his DevOps skills. He told me about the environment that runs at travel site Orbitz and how some of the applications that allow you to book plane flights still go through a mainframe. Yes, a mainframe, the original container before Docker became popular.
I spoke with another large web-scale company recently about their storage infrastructure and migration to greater usage of OpenStack. Turns out that they use a mix of open-source code, small vendor code (open-source but not free) and large vendor products. And they mix and match for boot images, NAS, Block, performance tiers and Object/HDFS for Images/Hadoop/Analytics. Not the simple "all in one box" diagram we too often see in PPT. And none of it was part of the billions of AWS S3 objects reported each quarter, although they did manage billions of objects in their Private Cloud environment.
Cloud Foundry co-creator Derek Collison (@derekcollison, now CEO at @apcera) recently wrote about how PaaS platforms, by themselves, are not enough for Enterprise customers.  Some of this was obviously a way to highlight his new company, but the explanation was founded in the reality that we don't yet like in a 100% DevOps-fuels PaaS-centric world – in fact, far from it.
Is the world moving rapidly towards a more software-defined, DevOps driven, micro-services on big data world. Yep. We see it happening every day with both start-ups and projects at large companies. But getting there is difficult. And it often involves dragging along a lot of legacy IT "baggage". Actually, "baggage" is a poorly chosen word. It's just previous IT. But that previous IT has information, data, investment and skills associated with it. Some might argue that it still has value – typically the people that still value that information, data and investment.
So we should all marvel at how Netflix has not only evolved their technology and business model, but don't get too hung up in thinking that the majority of the real world has reached that end of the spectrum yet. And when you find yourself suddenly awakened at night with the fear that open-source and cloud computing are going to render your useless and obsolete, just remember that "how to" books are still the #1 sellers. Navigating the journey to Netflix and the next Netflix is not easy.