May 12 2013 10:23AM GMT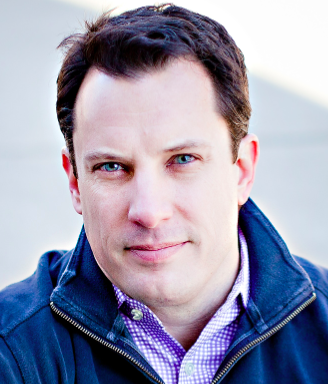 Profile: Brian Gracely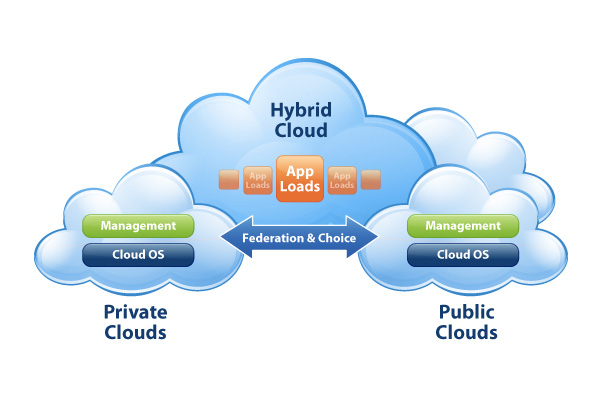 Back in 2007-2008, when the concept of "Private Cloud" began to emerge as a DIY model for evolving IT, there was concern that companies would be locked into a Public-Only or Private-Only decision. Given the maturity of the technologies and IT skills at the time, this created a strategic problem. But then, like a double rainbow made of Skittles and fruity drinks, the concept of "Hybrid Cloud" magically appeared as the unicorn that would provide "the best of both worlds" for long-term IT strategy.
"Own the Base and Rent the Spike"
"Cloudbursting"
"Application migration"
"Application Portability"
"Avoid Lock-in'
Pick your favorite slogan, they were all there. Throw in the ability to dynamically migrate workloads between physical locations and there was a frenzy of excitement over the possibilities of a Hybrid environment.
And then reality set in and people began to realize that the limitations far outweighed the possibilities. Limited Bandwidth. Security Concerns. Ownership Issues. Consistency of Operations. Early offerings such as Amazon AWS could provide a VPC (Virtual Private Cloud), but it had limitations (or "wish-lists"). CloudSwitch did some cool things (since acquired by Verizon/Terremark), but it was cloaked in a security story and hence didn't get as much visibility as it could have from "Cloud Architects" at the time.
It also led to an explosion of definitions of Hybrid Cloud, mostly to match the needs of a vendor selling their HW/SW, or an Enterprise Architect trying to justify their design to their CIO. Either way, it's evolved to where Hybrid Cloud can mean any mix of offerings or architectures where the resources and applications are both on-premise and off-premise. And if I squint my eyes just right, my borrowed concept of "Cloud Concierge" might even fit one of these definitions.
Fast forward to 2013 and we're beginning to see a new set of Hybrid Cloud offerings emerge that are backed by both evolving technology and vendors large and small. They tend to fall into these categories:
Virtual Private Cloud (VPC) – This is the category of solutions that involve a Public Cloud vendor (eg. Amazon AWS) offering a VPN or Gateway offering at the edge of the Enterprise. The edge offering might be from them, it might involve API-level integration (eg. Eucalyptus) or a 3rd-party gateway product (eg. TwinStrata, StorSimple, Riverbed Whitewater, NetApp).
Federated Clouds – This category of solutions are enabled by placing consistent Cloud Management Platform software on both a Public Cloud and Private Cloud, and leveraging the federation capabilities between the two (or multiple) locations. These include VMware vCloud, Apache CloudStack, and Virtustream xStream. Over time I would expect OpenStack to add federation capabilities, as multi-cloud interop is one of the core tenants of that project.
Workload Migration – These solutions are focused on ways to take existing applications (virtualized or on bare metal) and either seamlessly migrate them to a Public Cloud, or create synchronization between a Private Cloud and Public Cloud on a per-application basis. These include AWS's VM Import, CloudVelocity (podcast) and Ravello Systems (podcast). Layer on top of this the emergence of new Public/Private PaaS platforms (Apprenda, CloudFoundry, etc.) and we're also beginning to see portability higher up the stack.
Multi-Cloud Managers – In the past the definition of Hybrid centered around Public + Private. But as more Public options have evolved to fill niches, offer differentiated pricing or performance, or geographic presence, a new class of Hybrid has evolved – the multi-Public hybrid. Companies like Enstratius (Dell), Rightscale and AppOps have emerged to providing leading technology in navigating management and governance between clouds, Public or Private.
Over the past 4-5 years, the definition of Hybrid Cloud took many forms and meant many things to different people. The good news is we appear to be coming out of the hype cycle and are beginning to have wider choices of hybrid solutions to address multiple use-case and workload requirements. And as even more of these evolve to being software-centric deployment models, I expect that we'll see the acceleration of hybrid architectures expand quite rapidly. And over time, we'll begin to see more of the elements that are considered "tools" or smaller functionality get integrated into larger cloud offerings (eg. AWS Cloud Gateway, OpsWorks and CloudWatch).
What are your plans for Hybrid Cloud in the near-term and long-term? What critical elements do you still see missing in the market place today?
btw – if you'd like a view of Hybrid Cloud as only my wonder British colleagues can describe it, check out this beauty from Stevie Chambers (@stevie_chambers, CTO at Canopy Cloud)