Jun 26 2013 8:47PM GMT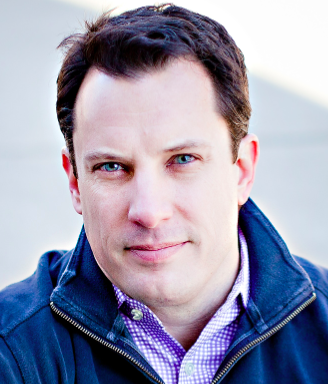 Profile: Brian Gracely
The past 4-5 years have forced IT organizations to go through some significant changes as the pace of technology has accelerated greater than ever before. Virtualized resources, converged infrastructures, advanced automation tools, new development frameworks and business users that are smarter and willing to consider new consumption models.
But as the pace of business need have increased, the common thinking is that more and more IT tasks need to be automated in order to keep up. And hence begins the challenge for IT organizations. For years, the device-specific GUI was the interface of choice for many IT professionals (or CLI for the networking crowd), often augmented by various types of scripts. GUIs worked fine, aside from browser headaches, but they limited the ability to scale operations. Scripts increased the pace, slightly, but script maintenance often became a full-time job. Far too often, IT organizations collected a mountain of GUI + Script debt as they added various products to their environments, each with a different preferred operations model.
Modern IT operations tools, Git / Razor / Chef / Puppet / Ansible / Jenkins / Vagrant / Nagios – are now built around modern programing languages and assume that users will have more advanced skills in programing the tools to drive advanced levels of automation. They replace the traditional GUI with a set of APIs (typically based on REST). And herein begins the challenges for IT organizations:
Most IT infrastructure personnel have limited experience in software development or "coding", so the learning curve can be steep. This can be offset with growing number of tools to help accelerate the process, such as "Learning Puppet" (which includes docs, sample manifests, prebuilt VMs, etc.) or the group number of DevOps meetup groups sharing their knowledge with communities.
There are varying levels of API support on various platforms, and not all products (software or hardware) are feature-for-feature compatible between a GUI and the associated API.  A great example of a product that aligns the API and the GUI is the Cisco UCS (API and UCS Manager), as the GUI has always been a direct implementation of the API. The Embrane heleos Elastic Service Manager (ESM) is another good example of aligning the API to GUI (or console)
Unless the IT organization looks like modern web technology companies, deploying almost entirely using Linux (tools, open development frameworks, etc.), it can be complicated to mix Linux and Windows environments with the same level of automation. And while things like Windows PowerShell can help, it does create yet another set of skills and tools to learn and maintain. And don't forget, flavors of Linux are coming into networking as well.
It would be difficult to find anyone that believes IT organizations (or Cloud Providers) will become less automated over time. The economics of modern business and technology just don't work with frequent human intervention for repetitive tasks. But the transition from GUIs, CLIs and Scripts to environments with completely API driven automation will take time to evolve. More and more of these operations will eventually move to public clouds, as economics and agility rule the day. But it's still in the best interest of IT professionals to place IT automation skills at the top of their list of new areas to gain experience. The good news is the training and tools are readily available, and typically a free version can be easily found.