Mar 28 2015 12:47PM GMT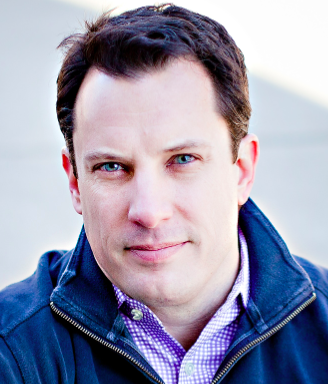 Profile: Brian Gracely
Tags:
Ever since Docker took there most recent funding round ($40M Round B at ~ $300M valuation), many people have speculated about the future of the company. Do they evolve to become the next VMware? Do they have a monetization model that would lead them to an eventual IPO? Do they get acquired by a larger company – and if so, who?
Given that Docker is usually discussed in the context of building/deploying/managing Linux containers, it was surprising to see Docker announce a partnership with Microsoft enable Docker with Windows (and not just Boot2Docker for Windows). Interesting. Strange bedfellows? This isn't the first time that Microsoft has appeared to announce support for the new hotness, many months or years after the initial buzz was created in the community (Zune, Phone, Tablet, Azure IaaS, etc.). But given Microsoft's resources and reach, being a fast-follower is essentially their business model these days – and "v3" is their new beta or GA.
But the more I thought about it, this makes alot of sense for Microsoft. As we see more computing activities move to either mobile devices (tablets, phones) or public clouds, the underlying OS is becoming less Microsoft-centric. But under the new Microsoft leadership, the willingness to embrace things like iOS or Linux (in Azure) is becoming more commonplace. It appears that they are embracing (or re-embracing) the value in monetizing the applications and frameworks above the OS.
So why does Docker make sense for Microsoft? In a nutshell, because Docker is becoming the element that's nearest to the OS where developers care about the technology. And because Docker provides a truly portable format (unlike VMs) across many environments – laptops, clouds – it has the potential to help Microsoft more seamlessly help future developers to Microsoft's platforms make a (more)seamless transition of applications. If the future applications can be written to use native Linux or Windows Docker containers, it not only removes friction for the developers, but it also doesn't create a revenue friction (loss) for Microsoft. This was always a burden for them to adopt the new hotness in the past – it had to be adapted and locked into Windows.
Whether Microsoft becomes an active community contributor, a proprietary extender (MS Containers 2015?) or an acquirer is yet to be seen. Any of those outcomes is possible. There's new leadership in place that is doing things very differently than in the past. Or maybe we'll see (generic) Docker support in Windows along with a Microsoft-specific version, allowing developers choice with a potential for licensing uplift.
The nice thing about open source is that we can allow follow along to see how things are progessing (Docker + Azure; ASP.NET + Docker). This doesn't mean we'll see everything, as some features/functions could be held back from upstream contributions (eg. "kept private"), but it's a big step forward for Microsoft.