Jan 24 2016 2:52PM GMT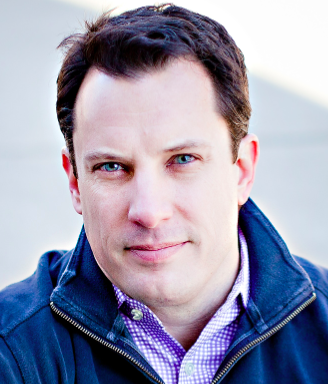 Profile: Brian Gracely
Tags:
I came across this old picture the other day, which showed a group of people (circa 2010-2011) that were assembled in a room with the task of building a VCE Vblock. This was a team of EMC vSpecialists doing a training session on this "newer" technology. I did some sloppy editing to obscure their faces – but the names and faces aren't important here.
By my count, there are 12 people in the room, and that doesn't include anyone that's outside the frame of the picture. This was a collection of highly specialized engineers, with background in servers, networking, virtualization and storage. With this training structure, it typically took them a week to build a Vblock system. All of this coordination was needed just to get the system to the point where a company could begin to deploy applications on this rack of equipment. Essentially Day 0.
Fast-forward to 2016 and now most of that configuration and complexity gets done at the factory. In essence, 12 people replaced by a set of scripts. And there are now many other offerings in the marketplace today that will deliver a similar Day 0 experience, without all the people that need to come on-site to build it.
This isn't a commentary on the technology or the company behind it.  It's an evolution of our marketplace, and the evolution of business expectations. The days of business patience to wait for infrastructure to get built or prepared in order to run an application are gone. SaaS applications and public IaaS services (e.g. AWS, Azure, etc.) are defining the expectations for business users, not IT departments.
IT Inefficiencies?
Maybe you look at that example and think, "uh oh, that's going to mean a lot less jobs for IT in the future." While this is possible, although not likely due to things like Jevons Paradox, let's look at this through another lense. Let's look at it through inefficiencies of costs. With the example above, there were inefficiencies of cost in building data center systems. The cost of having all 12 of those people in a room for a week would be $33,600 (@ $100k/person – calculator), and for more complex skills it could easily push it to $50,000. That's before any applications were running.
But what about the costs of day-to-day operations? This past week, Red Hat released an interesting study of the operational costs of running a Private Cloud. At the core of the study are metrics that show the operations cost of a Private Cloud (in this case, based on Red Hat technology). In Year 1, the cost is $13,609 per VM. In Year 2, the cost is $8,043 per VM. In Year 3, the cost is $6,264. By Year 6, the cost is $5,200 per VM.
Three years to be able to gain the operational expertise needed to reduce the cost by 50%. Another three years to reduce an additional 15% from those operational costs. 
To put that in perspective, the Year 1 cost is equivalent to $1.55/hour. For $0.662/hour, someone could get a m3.2xlarge AWS EC2 RHEL instance in US-East using On-Demand pricing. Reserved Instances pricing for that instance would be $3979. That pricing is for a large virtual server that could then be subdivided into many VMs.
Will businesses put up with those cost levels, when external options to manage VMs are readily available in the marketplace today?
It's been happening for a while, but expect to see a much greater push by the marketplace to attack those levels of operational costs, and the learning curves of so many individual companies trying to gain those capabilities themselves.
Does these costs levels represent an inefficiency that we'll talk about in 5 years like that room full of engineers it took to build a converged Vblock system in 2010-2011? Curious about your feedback…