Jun 7 2014 10:47AM GMT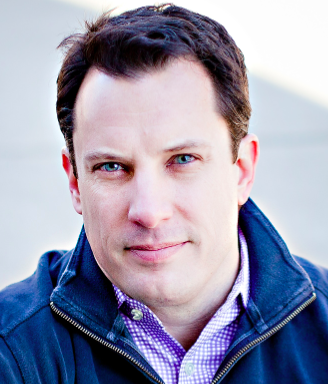 Profile: Brian Gracely
This post is going to be a little bit off-topic (not Cloud Computing centric), but since this post, I've seen quite a bit of discussion by people trying to figure out some guidelines, or career guidance, in this new word of self-publishing, social media and other outlets for learning and sharing. It's definitely not simple, since there no longer any defined lines between work and life, between media and non-media.
Earlier today, a friend started a thread on Facebook because they host a technical blog which allows ad placement by sponsors. He had been approached by a certain company and wanted some guidance on if he should allow that company to sponsor his blog. The central point was that there were some inherent conflicts of interest between the advertising company and this person (and his employer). After a bunch of feedback, advice and suggestions from friends, the issue was resolved. But one of the commenters asked if some of us that live in this new media world would discuss how we deal with the potential conflicts that can arise when you have a full-time job and also have a presence on external media sites (blogs, podcasts, etc.).
This is my experience. Other's mileage will vary and I expect others will have different situations depending on their employers and how they handle "gray areas".
For full disclosure, my employer details are here. In addition, I've co-hosted a podcast for almost 4 years, as well as written on several technology blogs. Before getting into any "guidance" to others, I've always found that it's important to establish some person rules to guide how I manage the interaction between personal and professional. These are MY PERSONAL rules. Others will have different opinions. I've written about a few of these opinions previously (here, here, here)
I believe that you can be accountable to your employer 24×7, but also be able to participate in activities during that 24×7 that aren't within the domain of your employer. Very few employers will pay for outside training (budgets are always shrinking), so people in the technology industry should be aware that they need to be actively training themselves for new skills. IMHO, this a fair trade-off between employers and employees.
Just because you do something for free, doesn't mean others (eg. employers) will not have a conflict with these activities. Sometimes words are as valuable as currency. Be aware that these opinions exists, whether you believe they are right or wrong.
I believe that you should openly disclose when you are doing work specific to your employer and when you're doing activities (for free or fee) that aren't related to your employer. By "not related", I mean "not wearing the badge of your employer". It doesn't necessarily mean you're not talking about technology in some way.
I believe you should have an open discussion with your employer about the types of outside activities you participate in (upfront), so there isn't a problem down the road.
I'm personally not a big fan of people using a personal blog to write about your employer-related because it's your "personal brand". That may have been the right thing to do in 2008, but most companies have all sorts of social media outlets these days (communities, blogs, twitter). At a minimum, if you choose to do that, it's best to identify that you're using the personal blog as an employee of company XYZ for that activity.
If you believe that there are truly "independent" people in our industry, you're incorrect. It's not always easy to "follow the money", but 99% of activities are paid for somehow. This doesn't mean that there aren't people that do things for "free", but nothing is free in technology (time, effort, output, etc.).
If your outside activity could potentially have conflicts, set some guidelines up front so you areas of conflict are mostly black and white decisions. For example, on the podcast, we have a few basic rules:
No shows with direct competitors to our current employers – the grief at work is not worth the hassle. We generally know it's a good guest when 99% of the people we work with have new heard of a company or new technology.
No shows about Storage or VDI. We deal with this stuff all the time at work, so it doesn't interest us on the podcast, which is a medium for learning about new things. We've made a couple exceptions to this over the years (example), because they participated in our charity activities (see below), but we didn't let it become a commercial.
Shows should NOT be commercials. We turn down requests from PR groups every week that want us to interview their CEO about a new product release. We're happy to speak with smart, interesting people, but it needs to be an opportunity for the audience to learn something, not just be a long advertisement. If we aren't interested in learning about it, we generally assume our audience isn't interested either. We've cut off a few CEOs that went into "commercial mode" and either scraped the show or edited that out.
Encourage sponsor requests to go through our charitable activities.
If someone at work has an issue with our outside activities, we typically shut that down immediately. It's not worth any hassles. We've had very few incidents in 4yrs, but we understand enough 3rd grade math to understand that $$ from salary goes a lot farther towards paying the mortgage than any $$ from sponsors/ads.
If people have an issue with your activities, make it easy to contact you and state an opinion (put your contact info on the homepage). You don't always have to respond, although it's encouraged, but at least open the lines of communications.
That's all I can think of for now. I try and keep it simple. I'm not good with conflict. I'm sure some people will disagree with aspects of this, and that's fine. I know lots of people that make good amounts of money doing outside activities and there is nothing wrong with that. My only guidance is that when money and influence and opinions intersect, there are often gray areas. It's good to have some thoughts on those gray areas before they arise.