Apr 27 2014 9:25PM GMT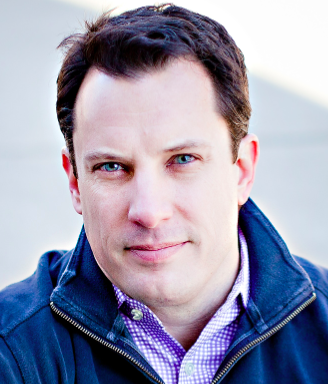 Profile: Brian Gracely
With the announcement of the release of OpenStack "Icehouse", the 9th version of the series of OpenStack projects, it's now time for the community to focus their attention on the 2014 (Spring) OpenStack Summit in Atlanta, GA. This is an opportunity for the OpenStack Foundation to provide their version of the "State of the Stack", by highlight customers using the software and interesting trends in the marketplace. It's also a multi-day set of design sessions for engineers involved in the "Juno" (J) release, which is targeted for Fall 2014. Last but not least, it's a massive recruiting and networking event, where every company has a vacancy sign out front for anyone with OpenStack-centric skills or experience.
This year, I'll be interested to see a few things:
The Marquee Customer
There have been rumors for over a year that a Fortune 10 customer would be announced as a huge OpenStack user, for production applications. That name hasn't emerged yet. I'll be looking for big names building internal Private Clouds on OpenStack, and at least a few names using Service Provider clouds powered by OpenStack.
Interoperability
OpensStack has long been touted as the alternative to AWS (and often VMware), with the promise of open-clouds for customers. I'll be looking for progress on overall interoperability between BOTH cloud providers and between distributions of OpenStack. This is still enough of an issue that Red Hat's General Manager of Open Hybrid Cloud Programs (Alessandro Perilli, @giano) took to Twitter to highlight his belief that start-up OpenStack distributions (or products) should not be trusted by customers because the risk of start-up failure is too high. Indirectly, this is also a statement of the interoperability of various OpenStack distributions, if he's claiming that switching costs could run into the $$ millions.
OpenStack Acquisitions / Acqhires?
Other than some of the Anso Labs team leaving Rackspace for Nebula, and Oracle acquiring Nimbula (which had limited OpenStack capabilities at the time), we really haven't seen a major consolidation of OpenStack talent or marketshare yet. It's hard to imagine that this won't happen soon, given that there are 15+ OpenStack distributions and only a few companies announcing significant deals (eg. Mirantis + Ericsson, estimates $30M over 5 years). For perspective, even smaller companies in the non-OpenStack space have announced larger Cloud deals in the past year.  As OpenStack often touts itself as the "Linux of Cloud", is it about time for the market to see OpenStack vendors go through similar consolidation (and elimination) as we did with Linux distributions in the late 1990s? Or do we see large Enterprise companies like HP, Cisco, VMware make a move to acquire talent?
Innovate or Emulate?  
The debate over OpenStack APIs has died down recently, but every summit seems to generate new statements about how it is driven by innovation and will eventually overtake AWS. But AWS is still growing at a healthy rate (60% as of Q1 2014). Will other companies, besides Cloudscaling, take Simon Wardley's advice to clone AWS APIs and create a marketplace for compatible services? It doesn't appear that is going to happen, but maybe we'll see a resurgence of the API compatibility debate in Atlanta.
Is there money in the OpenStack hills?
RedHat is the dominant commercial Linux, and they are now making $1B/year in revenues, after being in business for 15 years. Plenty of other companies drive significant revenues by using open-source versions of Linux (eg. Google, etc.) to deliver elements of their business. So which path will Openstack take? Should we measure OpenStack by the revenues the development companies (and individuals) are generating, or only focus on the companies using OpenStack behind the scenes to run an element of their business? If it's the latter, will we continue to see large companies dedicate so many resources to focus on future development? Or will there be a RedHat of OpenStack? Is it RedHat, or Mirantis, or someone else?
Meet & Greet
For anyone attending the summit, I'm part of a panel discuss on Storage trends on Monday morning. We'll be recording episodes of The Cloudcast podcast early in the week, in the media area. If you get a chance, stop by and introduce yourself.