May 30 2016 1:58PM GMT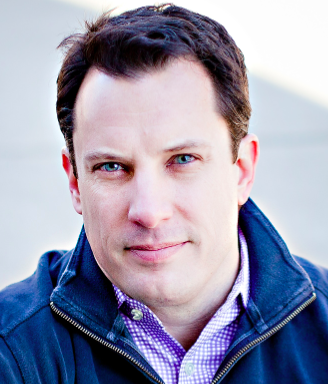 Profile: Brian Gracely
Tags: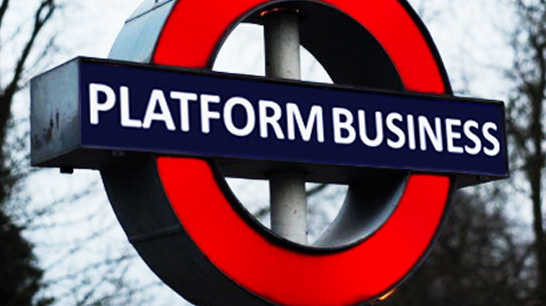 The Platform-as-a-Service (PaaS) market has been very interesting over the last 9-12 months. Let's recap some of the highlights:
You get funding, and you get funding, and you get funding!!
Pivotal: $253M – Round C
Docker: $113M – Round D
DataDog – $94.5M – Round D
Apprenda: $24M – Round D
Mesosphere: $73.5M – Round C
CoreOS: $28M – Round B
Rancher Labs: $20M – Round B
Weave – $15.5M – Round B
Sysdig: $15M – Round B
I'm sure I've missed a few other deals, but that's $600M+ in VC funding into a space that is essentially going through a v2.0 evolution (v1.0 being the earlier versions of Heroku and Google AppEngine). Throw on top of that the $1B/qtr that AWS, Google and Microsoft put into their clouds, and the IBM "$1B bets" and the market is moving in the right direction.
Is the funding turning into revenues? 
This is where things get more complicated to evaluate, since Pivotal (via EMC) is the only one of those companies that publicly reports their numbers – sort of. None of Google (AppEngine), Salesforce (Heroku), IBM, Microsoft or AWS disclose any details around their PaaS/Platform revenues.
Looking at Pivotal's numbers, we can determine a few things:
Pivotal does not break out Pivotal Cloud Foundry (PCF) revenues. Their reporting includes all aspects of Pivotal's business, including PCF, Pivotal Data and Pivotal Labs. Pivotal's CEO said that PCF is on a $200M annualized bookings run-rate. NOTE: Annualized Recurring Revenue (ARR) and Bookings are two different accounting metrics.
From the current 10-Q, the business is still about 2/3 services and 1/3 software sales. This doesn't seem that unusual as they (and most PaaS companies) are targeting enterprises that will need quite a bit of help getting up to speed on using these new cloud-native technologies.
Gross profit margins are 41.2%, which is low for a typical software company (typically in 80%), but Pivotal is still a younger company and the cloud-native and big-data transitions are very people intensive.
The overall business operates at a loss (-$58M) as R&D and SG&A costs are still higher than revenues. While Pivotal does operate Pivotal Web Services, they seem to be primarily targeting on-premises deployments with large Enterprise and Gov't customers, which have higher sales costs and longer sales cycles.  And because the revenues and expenses are not broken out by product, we could infer but can't assume that it might be a similar percentage to the bookings/revenues that were highlighted by the Pivotal CEO.
But the variety of go-to-market approaches with PaaS/Platform offerings are still somewhat diverse (on-premises software, managed on-premises services, public cloud services, etc.), so making any assumptions about the overall markets based on one company's financial reporting would be a mistake. What is needed is much more financial disclosure about the various public cloud services (e.g. IBM Bluemix, AWS services, Google Cloud Platform / AppEngine, Microsoft Azure services) to give us a much better understanding of the state of the PaaS/Platform market.
Architectural approaches are varied, but beginning to consolidate
While some people want to claim that their architecture is the de-facto choice, or declare themselves the winner in this market, IMHO it's still way too early for those claims. Nobody is even close to $1B in revenues yet, and technology is a tres commas world.
Just 9 months ago, I wrote that the market was Structured vs. Unstructured. At the time, it was a decent attempt at segmenting the market. But in that short period of time, that framework has gone through significant changes. Now, the major PaaS religions seem to be:
Structured (Highly Opinionated): Cloud Foundry
Semi-Structured or Composable: The platforms that are migrating towards Kubernetes (Apcera, Apprenda, CoreOS, Google Cloud Platform, Red Hat OpenShift, etc.)
Container Services: AWS Elastic Container Service, Azure Container Service, Docker Data Center, Rancher Labs
There are still some powerful (technology) outliers, such as Mesosphere/Mesos/Marathon and Hashicorp/Nomad that will be interesting to watch.
Building cloud-native, microservices applications is still complicated
This is a topic that definitiely needs it's own series of posts, but the TLDR is that it's still very, very early days for tools that will help a broad number of developers build these cloud-native, microservices applications. Things like SpringBoot/SpringCloud, NetflixOSS, Micro and a few others exist, there still seem to be more books about microservices than tools to simplify things for developers.
Oh yeah, and now the Serverless movement is beginning to gain traction… (stay tuned!)
Networking is still complicated
Most developers don't care about networking. To them, it either works or it's a convenient thing to blame. Unfortunately, it needs to work and someone needs to figure out how to make it work. And ever since the work went to virtual machines and now containers, networking has become much more complicated.
The good news is that some people (e.g. Weave, Romana, Docker/Socketplane, Project Calico…plus all the big networking companies) are focused on making it easier to network all these containers and microservices. The less good news is that it's still evolving and new architectures still have to be created.
A long way to go…
The PaaS/Platform market is still in very early days and is still rapidly evolving. The good news is that we're still seeing VC funding flowing into the space (even if funding markets might be getting tighter) and we're seeing the technologies mature and evolve. The other good news is that we're seeing more end-user companies (e.g. "customers") taking a more involved role in what technology will impact their business going forward.
The less good news is that the scoreboards and balance sheets are still pretty fuzzy, so betting on a winner is still complicated. I suspect that we'll continue to see many companies stand up at multiple keynotes over the next year, talking about their deployments with various technologies and companies.