Sep 30 2015 8:38AM GMT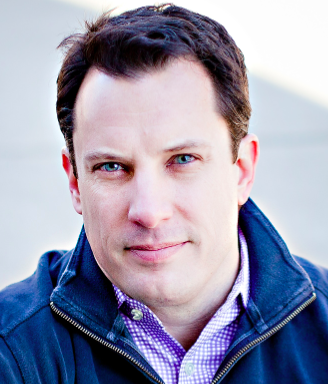 Profile: Brian Gracely
Tags: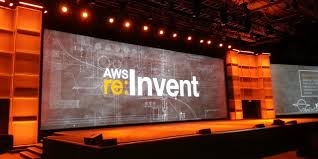 There are four big infrastructure events each year – VMworld, OpenStack Summit, Cisco Live and AWS re:Invent. While it's not the largest in terms of attendance, in my opinion, AWS re:Invent is the most important because it is setting the tone for where infrastructure is evolving – both in terms of technology and economics. Heading into next week's event, these are my thoughts about the (projected) AWS announcements and focus areas.
Overall (focus: Innovators and Disruptors are Winning; CIOs need to make bigger bets to survive)
AWS is focused on killing legacy IT and legacy vendors. Won't focus on any of the other cloud providers (Google, Azure)
Continued focus on companies that are "All In" about using AWS. This will be ISVs, and many verticals. The verticals won't actually be "All In", but segments of their business that are rapidly changing will be shown as moving all applications to AWS (Media, Healthcare/Pharma/R&D, Financial Services, Gov't)
Storage (focus: storage vendors are struggling; AWS further eats into their profits)
They see weakness from the major vendors (EMC, NetApp, HP) and will announce big price cuts to EBS, S3, Glacier and Elastic File.
Some focus on how more of the EC2 (VM) instances are completely backed by SSDs and how that pricing is coming down sharply.
They'll simplify how snapshots/backups for DB services across regions, further eliminating the value of storage admins. Saw this already with Aurora DB.
Compute (focus: developers love containers and microservices; let AWS be your Ops team)
Lots of focus on Elastic Container Services and Lambda. Trying to establish themselves as the next-gen cloud that is beyond VMs and now focused on micro-transaction for new applications
Lots of focus on the growth of these areas and trying to highlight that Cloud Native apps are becoming more critical to business survival and success.
Hybrid Cloud (focus: how to add modern app capabilities around legacy data sources)
There will be new focus on simplifying pricing, including ways to pre-purchase resources.
They will have a focus on Enterprise Identity Services (e.g. Active Directory, LDAP) integration
They will expand upon their Service Catalog offering, which is one of the areas that most vendor-led Private and Hybrid Cloud offerings don't get right and most IT organizations don't know how to create (they can't make IT into "products")
PaaS (focus: distributed application services wins vs. monolithic application frameworks)
Don't expect much from them here. PaaS market is still fragmented and AWS doesn't want to let Cloud Foundry define the model. AWS has always believed in the UNIX approach of offering multiple loosely-coupled or individual tools to developers and operations teams.
IoT (focus: AWS has the best IoT platform; trying to take away momentum that IBM is building)
Big focus on AWS Lambda (Micro-Compute) + Kinesis (Stream-Processing). Consumer, Manufacturing, Gov't (Region/City) and Healthcare are super-focused on this space. Lines of business driven, not IT.
Mobile (focus: don't allow iCloud to get traction with iOS app developers)
Big focus on making mobile apps simpler to build and run.
Focus on cross-platform application services, not just Apple or Android