Jan 24 2016 4:34PM GMT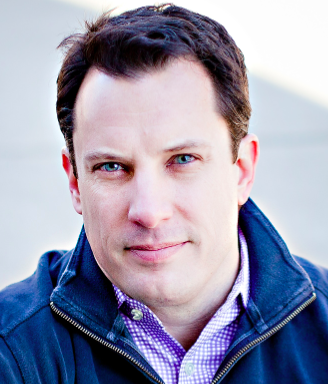 Profile: Brian Gracely
Tags:
2016 is going to be an interesting year in technology. I've predicted that it's the year where the Public Cloud markets begin to make the rules of the IT industry and everyone will need to figure out how they survive or fail under those new rules.
There are Presidential Elections happening in the US, which causes leaders to make projections on how a new administration might impact the economy.
Interest rates have recently risen (albeit slightly) in the US, which impacts investments and overall risk-tolerance for companies.
It was about 8 years between tech-bubble burst of 2000/2001 and housing market crash of 2008, and now it's been 8 years since that event. VCs are already beginning to back off new funding rounds and people are calling for the end of the Unicorn Era.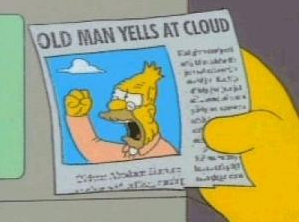 So I thought that I'd put on my "Hey You Kids, Get Off My Lawn!!" hat and take a look at the technology landscape of 2016. NOTE: I'm not endorsing any/all of these perspectives, but it's a useful exercise to occasionally view the world from a 180* different, contrarian perspective.
Hardware: Yes, it's a commodity. Yes, the leading companies that supply it are slowing their growth and beginning to pay dividends in a model that seems more like a public utility and less like a tech rocketship . But all that software needs to run on something, and the consolidation within this segment of the industry is already happening. And customers have tons of inertia (buying patterns, technical skills, existing data-center facilities, compliance models, etc.) All of the major companies now sell almost all the hardware elements, and many systems are consolidating around common x86 or ODM elements. We'll probably see a few more companies fall off the playing field, but 5-6 big ones should remain for quite a while.
Public Cloud: AWS might be bigger than the next 14 competitors combined (see: Gartner IaaS MQ), but it's still only expected to have done $7-8B in revenues in 2015 and it's an 8yr old organization. It's trying to displace IT leaders such as Microsoft, Oracle, EMC, HP, Dell, Cisco and others, who have massive cash reserves to fight long battles. Competitors like Google still haven't gotten fully-engaged and large potential threats like Facebook and Apple haven't really entered the game. Then throw in the inertia of trillions of dollars of legacy applications, systems and people-skills and it makes Public Cloud a long game that is nowhere near being decided. Has the industry ever seen a single company command such a dominant perspective from a sub-$10B revenue base? Which sets of rules will everyone play from in 2016, or do we continue playing a game with multiple sets of rules?
Cloud Native Applications: While some experts are calling Pivotal (and Cloud Foundry) the early leader, we still don't see many revenue announcements from the leading PaaS players. Most announcements are still focused on vendor investments, community memberships, code contributions and early customers logos. And the market seems to have moved away from the polyglot, cool new languages focus of 2013/2014 and is now re-focused on Java and .NET for on-premises Enterprise applications. It's middleware replacement that needs operators that need to learn how to manage the underlying system. And the container management argument seems to dominate the discussion (structured vs. unstructured; DIY vs. pluggable vs. containers-as-a-service) – does this create too much distraction from the previous goal of driving "software is eating the world" and "digitize the economy" and build applications faster? Does the Enterprise spend more on Public IaaS vs. Private PaaS, or does it follow the Public trend up the stack, or is Public too risky for large Enterprise spending?
Containers: The leading company, Docker, has a (reported) $2-3B VC valuation, but hasn't made any earnings announcements or given earnings guidance – and they just bought a company focus on "the next thing" – unikernels. The market is getting extremely crowded with companies that do somewhat similar things – various forms of infrastructure for containers or microservices-based applications – such as Cisco Mantl, CoreOS, Hashicorp, Rancher, Red Hat OpenShift, and many, many others. And some early data (here, here) suggests that adoption in production environments is still not at levels that will disrupt VM usage. Does it disrupt VMs, or Infrastructure, or Config-Management, or all of the above, or just the PaaS ecosystem….or none of the above?
DevOps: Does it come in a box, and what size do I need to order to get my technical organizations onto a single sheet of paper org-chart? If a SKU for DevOps doesn't exist, can I get a SKU for NoOps, or OpsDev, or SecOpsDev? Where is the macro on my spreadsheet to summarize the ROI for empathy, or the HR policy that's need to remedy the need for counseling if burnout from pager-duty exceeds the unlimited vacation policy of my SREs?
What other areas needs the "Old Man Shakes Fist at Cloud" treatment?
A Dose of Reality?
More than anything, I'd just like to see some revenue numbers out of companies chasing the buffet line of software that is eating the world. We got that in 2015 from AWS and a few others, which made many people rethink how they thought about the shifts in the marketplace. Will we see that in 2016 for other segments of the market?