Apr 14 2017 5:51PM GMT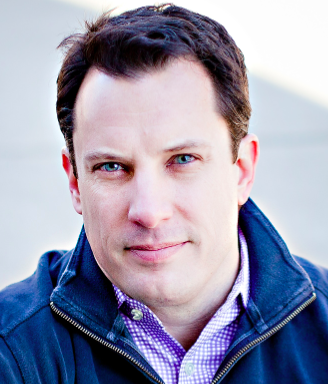 Profile: Brian Gracely
Tags: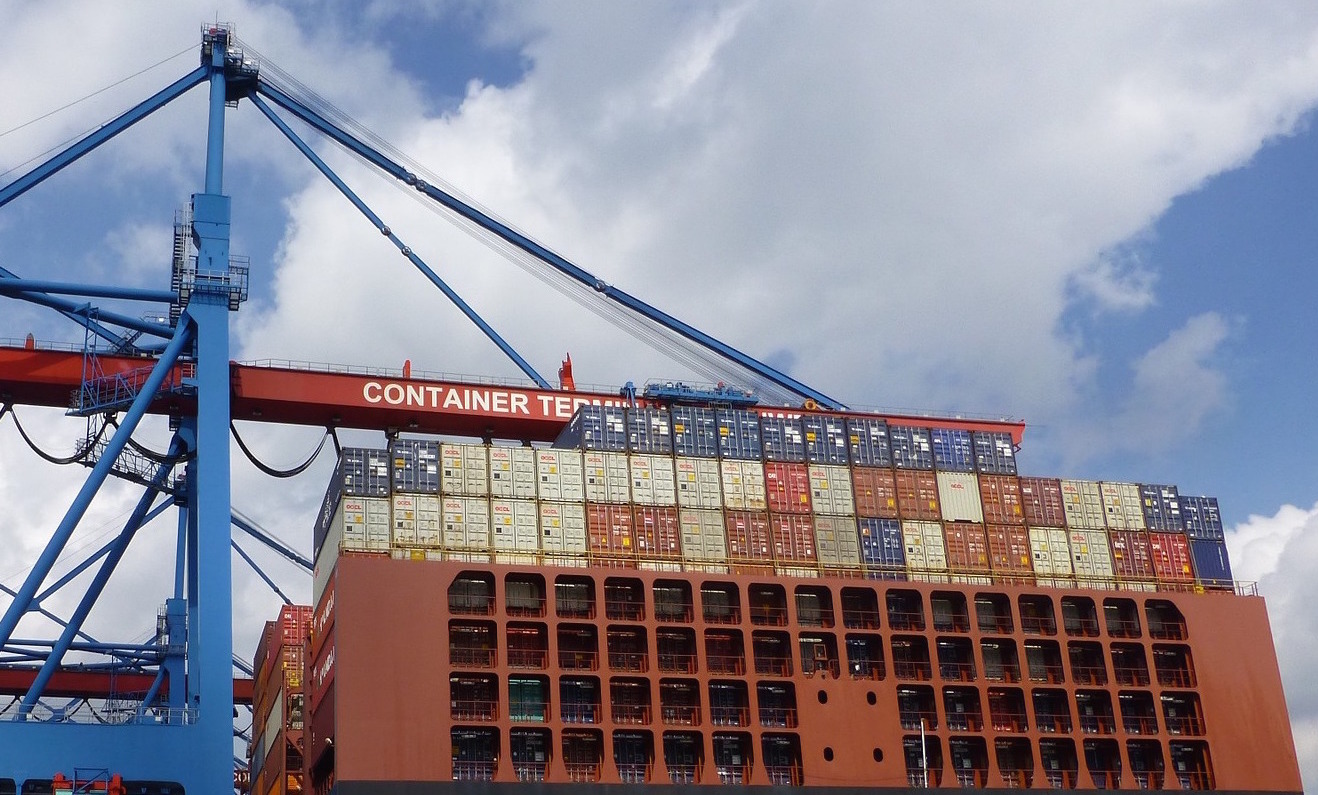 This past week, monitoring company Sysdig released the findings of their latest container survey data. The report used actual monitored data as the source, rather than use user-feedback via survey. The reports focused on many different container usage aspects, with orchestration being a key element.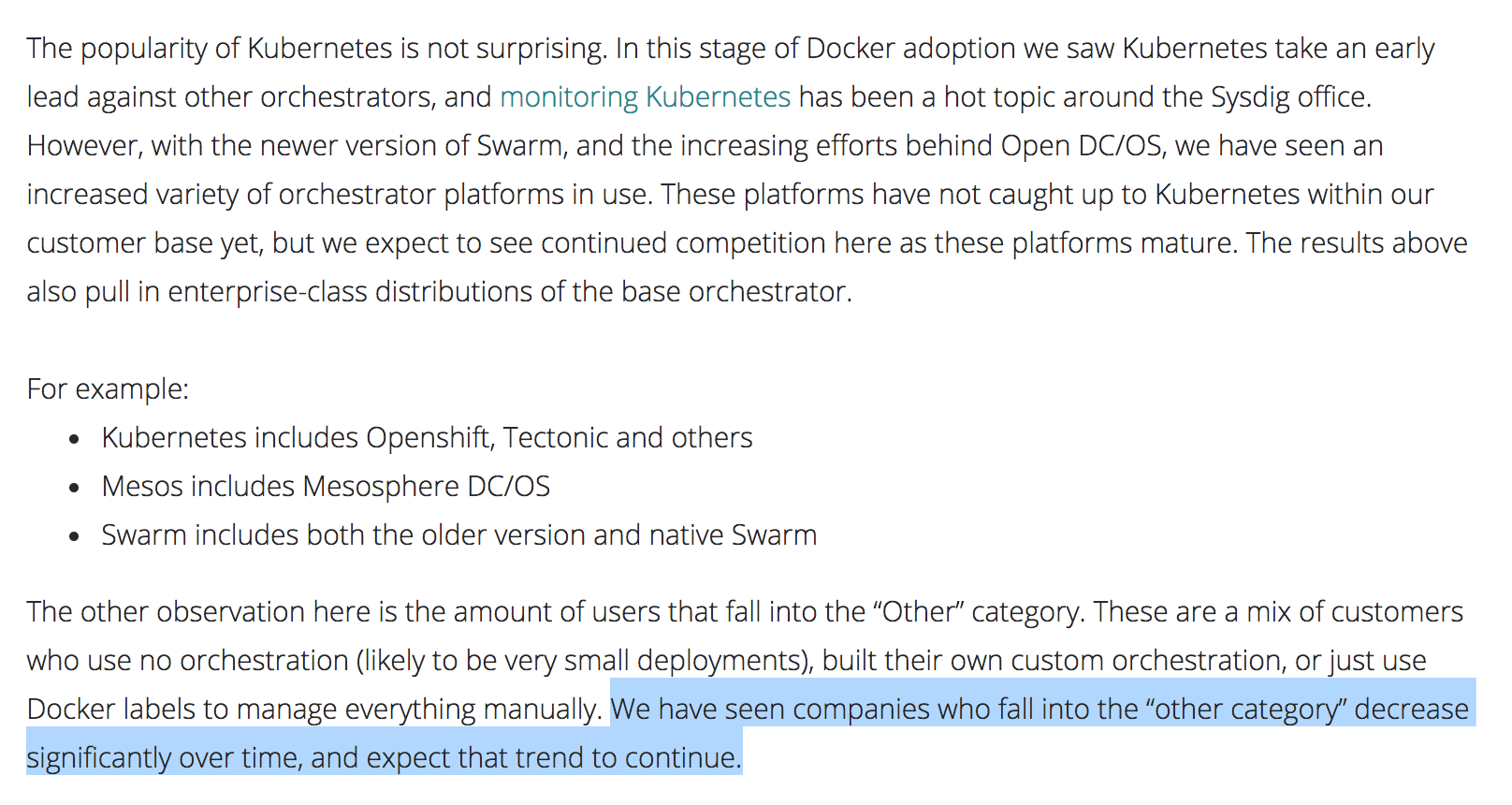 These results are not surprising, as we've see the number of community developers (1100+) working on Kubernetes grow to 5-8x as large as any other container orchestration framework (including Mesos, Docker SwarmKit and Cloud Foundry Diego).
The other aspect that was not surprising is that the number of "DIY" scheduling frameworks – essentially people building their own container platforms with scripts and other customer tooling – continues to decrease over time. Given how quickly projects are moving (quarterly releases) in the container ecosystem, and the associated applications being built on top of them, teams are quickly coming to realize that they aren't adding business value by constantly having to update and maintain those platforms.
The Growing Kubernetes Community
Obviously one survey does not define an industry or an industry trend. But lets look at what has been happening around Kubernetes over just the last 6 months.
Kubernetes is Getting Easier to Use
A year ago, the container community went through some growing pains as Docker decided to embed Docker SwarmKit into the Docker Engine, rather than keeping the engine independent from the orchestration/scheduling layer. Some of the finest analysts in the industry thought this might destroy Kubernetes, claiming that Docker would just become the default orchestrator/scheduler because it was simple to setup. Instead, this seem to bring the Kubernetes community together to focus on this challenge (which was well known at the time) and a broad range of projects has come of this re-focus on setup and simplifying Kubernetes environments. Projects like minikube, minishift and several "Quick Start" efforts on public clouds (e.g. on GKE) have made it much easier to setup a local or remote cluster. And free training from Katacoda and the CNCF is expanding the knowledge base of certified operators and developers.  Throw in 250+ meetups around the world and the community of Kubernetes users and operators continues to not only expand, but make it simple to get engaged and learn.