Apr 30 2018 10:47PM GMT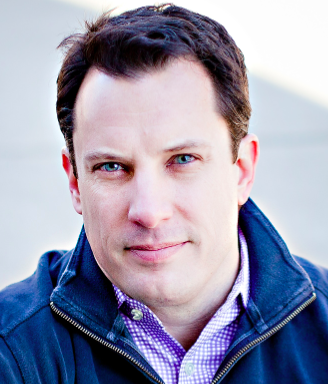 Profile: Brian Gracely
Tags:
Three years ago, I was working as a technology analyst and was asked to do a technical evaluation of a number of application platforms – at the time it was the intersection of mature PaaS platforms and emerging CaaS platforms.
At the time, most of these platforms were built on fragmented, homegrown orchestration technologies that packaged applications in containers and then made sure they would operate with high availability. Most of these platforms were based on some element of open source, but (for the most part) they all differed in how the applications needed to be packaged and how the applications would be orchestrated on the platform. Docker was just beginning to gain wide acceptance as a packaging standard for applications, and the market was heavily fragmented between container schedulers (Cloud Foundry /Diego, Kubernetes, Mesos, Docker Swarm, Hashicorp Nomad and a few proprietary others). The platforms all had limitations – from proprietary extensions, to limited language or framework support, to cloud deployment options.
At the time, the Cloud Foundry ecosystem had the largest following, but the platform was limited to only supporting 12-factor stateless apps and didn't yet support applications packaged using docker containers. Google had just open sourced the Kubernetes project and Red Hat OpenShift v3 was the only commercial platform to include Kubernetes for orchestration, after placing their homegrown packaging and orchestration technologies in OpenShift v2 with docker and Kubernetes. Given the immaturity of Kubernetes, Google's lack of experience with public open source projects, it was hard to image the growth that would happen to Kubernetes and that community over the next 3yrs.
Fast forward less than one year and my perspectives were beginning to change. I went from believing that "Structured" platforms would dominate Enterprise adoption, to seeing that "Composable" platforms were winning in the market. Highly opinionated ("Structured") platforms were only able to address ~ 5% of customer applications, while more flexible platforms ("Composable") could not only address those 5% of new applications, but also large percentages of migrations for existing applications. This flexibility led to significantly better ROI for companies adopting these platforms. And recently released market numbers show that the market is choosing Composble platforms, based on Kubernetes, as more than a 2:1 ratio vs. other platform architectures over the past 3 years.
A Unified Platform for Any Application
Fast forward three years and it has become clear that Kubernetes is positioned to be the unified application platform for many types of applications, deployed across hybrid-cloud environments. These three years have not only watched Kubernetes mature, but also watched the industry begin to reconcile that the artificial division between PaaS and CaaS was unnecessary. OCI-compliant containers are proving to be the dominant standard for application packaging, either directly by developers, or indirectly by CI/CD pipelines or integrated build features within application platforms. And each day, companies are moving new types of applications into production on Kubernetes.
It took a little while for the market to realize that Kubernetes application platforms could do more than just new cloud-native applications, but now they are realizing that containers are also a great vehicle for migrating existing (stateful) applications as well. For many companies, this not only provides a modernization path for 60-80% of their application portfolio, but it also unlocks the ability to significantly reduce costs from previous infrastructure decisions (e.g virtualization, lack of automation, etc.). Beyond those applications, which drive business-critical functions today, we're seeing new classes of applications being deployed on unified Kubernetes platforms – from Big Data to IoT to Mobile to HPC to Serverless. And the recently released "Custom Resource Definitions" and "Open Service Broker" extensions are expected to unlock a whole new set of vertical-market opportunities, as well as integration with emerging public cloud services such as AI/ML.
As the operational experience with a breadth of application classes on Kubernetes application platforms grows, these learnings will soon be codified and automated as native services within the Kubernetes platform. This will not only enable applications to be consistently deployed across any cloud environment, but will deliver as-a-Service experiences for developers that are not dependent on a specific cloud platform. Driving consistent Application Lifecycle Management across any cloud environment will significantly increase the efficiency and agility for both developers and operations teams.
AND Better Operations
While the developer and application communities have gotten onboard with Kubernetes application platforms, the ability of operations teams to consolidate many types of applications with a consistent set of operational tools (automation, networking, storage, monitoring, logging, security, etc.) is a huge benefit to their businesses. Not only are these operational tools based on lower-cost open source software, but also broad communities of experience and expertise drive them. The ability to learn from the community about a broad set of deployment, upgrade and Day-2 operational scenarios will help accelerate the learning curves of all operational teams, reducing their costs and time to expertise. Application platforms based on multiple orchestration technologies drive up cost and complexity for operational teams by not allowing them to standardize on tools and infrastructure, in additional to drive up expenses in hiring and training for experienced personnel.
The new standard for operational teams will be to significantly reduce the gap between current private cloud (data center) operations speed and efficiency and similar experiences in the public cloud. The growing use of immutable infrastructure, from OS to Platform
Standard Foundations, Consistent Operations
In the world of security professionals, one of the most significant recent challenges has been the decomposition of the security perimeter. New devices, new cloud services, and new working patterns have forced security teams to drive consistent security policies and process from the data center edge to every operating environment (office, branch, teleworkers, partners, cloud).
For application platforms, the same challenges are being faced as more and more companies choose to leverage both private cloud and public cloud resources to deliver on business goals. This decomposition of the data center from single operational model to hybrid cloud operational model will be a critical success factor for many IT organizations.