Sep 19 2015 10:26AM GMT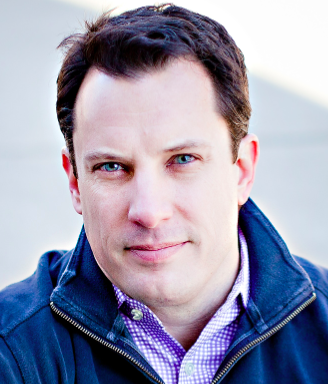 Profile: Brian Gracely
Tags: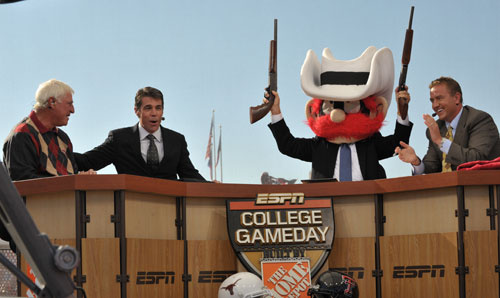 As I sit here on a fall Saturday morning, I'm enjoying the best time of the year. There are two morning traditions that are not to be missed:
Watching the beginning of College Gameday at 9am and seeing the pre-tailgate crowds piling up on campuses across the country.
Listening to this jam.
btw – I'm still not sure that I need a little bang in my ting-tang….but I digress…
Saturday mornings have one challenge – what to do between 9:30am and 11:55am, when Lee Corso's predictions are made? Usually the right answer would be to sit in front of a huge grill and make sure the temps stay around 225* and the smoke on pork shoulders is thick. But this morning we're going to try something different – I'm going to make my own predictions. So here's a few crazy ones certain to be wrong…
Cisco Buys Salesforce
Cisco has a new CEO (Chuck Robbins), who seems to much more focused on software than his predecessor. Cisco has made a bold prediction that the Internet of Things (or "Everything") will drive a $19T opportunity over the next decade. To make this happen, Cisco needs not only a big presence in the Cloud, but a big presence in software applications.  At Dreamforce this week, the Salesforce IoT strategy was front and center. How quickly with the Cisco board allow the new CEO to have access to the big checkbook?
Microsoft Buys Docker (and maybe Mesosphere)
Windows is the dominant PC operating system. But PC sales are on the decline, being replaced by smartphones, tablets and alternative server and laptop OS's. Docker is becoming a favorite of developers on Linux, and Windows support is coming soon. And Docker has an astronomical valuation for a company that has shown limited revenues (to-date). Microsoft has the available cash and needs a way to attract developers in either Linux or Windows environments. Can Docker be the technology that helps Microsoft move forward from being OS-dependent in the future?
Oracle Buys EMC
Everyone is expecting some shakeup in the current EMC Federation model, with the heavy betting on EMC buying the rest of VMware and officially bringing them under a single umbrella – maybe even adopting the "VMware" name as the overall brand. That might happen and it would be interesting to see who would run that combined entity. But there's an outside shot to consider – Oracle now has former EMC leader Dave Donatelli running their Exa-business. Donatelli wanted to run EMC at one point in time. Would the EMC Federation assets help Oracle broaden their markets, as well as taking out a fierce competitor?
When Amazon Web Services (AWS) is reporting $6-8B/year a revenues, it's beginning to threaten some existing IT leaders. Just like College Football is beginning to get more comfortable with a more rapid pace of play, the world of IT is going to need to get used to faster changes going forward.