Dec 28 2014 10:35PM GMT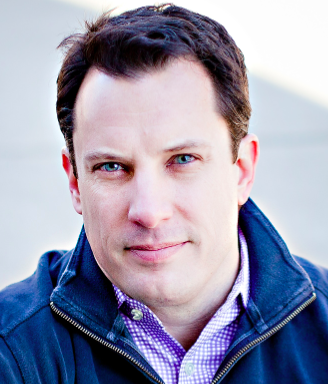 Profile: Brian Gracely
Tags:
From time to time, I run into colleagues that are trying to figure out what the next few years of IT will entail and what skills to focus on to improve their jobs. During a recent conversation, we came up with the following "buckets" of technology jobs that we believe will be highly valuable. The timeframe isn't immediate, but areas for people to focus on over the next couple of years, as they will be relevant for the next 3-5 years.
NOTE: Beyond 5yrs, I have no idea what will happen with the technology market – I don't own that crystal ball.
Application Developers ("The New Kingmakers")
This area really never changes. Applications are the most important part of IT, or technology to a business, so the application developers will always be in demand. Mobile developers, back-end developers, data-analytics, etc.
Data Manipulators ("Follow the Data, Follow the Money")
This is where the DBA (Database Admins) used to be. But things like RDS or NoSQL services via the public cloud exist now, so less people will maintain databases (uptime & infrastructure). We believe this will evolve to people that can build the connectors between lots of public and private data sources, as well as all the ETL (Extract, Transform, Load) functionality to get data to a point where it can be useful across applications. This will require the ability to work across many APIs, and potentially many languages (or writing wrappers for other languages).
DevOps ("Agile Operations")
We understand that DevOps isn't a technology or a skill, but rather an operational model and a culture. But we do believe that the tools/technology that are at the center of DevOps will be the new normal for IT groups (and business groups). This will be a mix of on-prem and off-prem (SaaS) tools – (here,here, here). This area will overlap with the infrastructure teams, that will be evolving to figure out how to deal with Networking, Storage, Storage in "software" – yep, that "Software Defined" everything. This is the most logical role for the current SysAdmin and Infrastructure groups, with the SysAdmin teams having closer ties to the Application and Data teams. This team would likely operate a PaaS platform, if that's the model that the Application and Data teams choose to developer applications against.
So what about the Infrastructure people? We do believe that most of that technology will evolve to being Software-Defined, allowing it to take advantage of Moore Law on CPUs and whitebox networking platforms (merchant silicon). Will these roles still exist in a few years? Probably. But they will mostly be focused on maintaining legacy environments and legacy applications.
[Update]: The more I think about this dichotomy, the more I realize that this might look a lot like the typical three-tiers that we have today: Apps, Databases, and Infrastructure. Fair enough criticism, but I'd argue that a few significant things have changed:
Public cloud resources and services – For the infrastructure teams, this means they aren't focused on rack & stack and vendor-specific HW functionality, instead, they are focused on using those resources. For the DBA teams, they can begin using DB-centric services to provide a foundation for what they do, freeing up cycles to focus on Data-centric capabilities.
SaaS services – Whether you're building, deploying or managing apps, the ability to link to intelligent SaaS services (logging, cost-mgm't, monitoring, analytics, security, etc.) is incredibly powerful and another set of things you don't have to manage day-to-day.
Open-Source Software – The ability to interact with open-source software will be a critical skill across all the buckets, since there is so much sample code, training, examples and functionality that is available via communities. Even if IT people aren't using open-source, they can benefit from the communities that are solving similar problems to what they might be experiencing with closed software.