Apr 11 2013 11:21PM GMT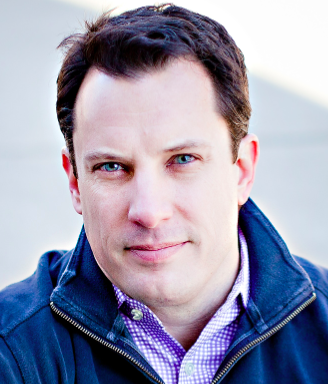 Profile: Brian Gracely
This past week, a colleague asked a commonly heard question these days:

Jason Edelman works for a well-known VAR (Value-Added Reseller), with a deep technical focus on emerging networking technologies (SDN, OpenStack Quantum, Open vSwitch, etc.). Not only is he trying to stay ahead of the technology evolutions, but he's also trying to forecast how the changes in consumption models (eg. cloud computing) and open-source (free, paid-support, etc.) might impact his company.
To give Jason some guidance, I sent him a couple links (here, here) that seemed relevant to VARs. It seemed like a simple way to share some knowledge in 140 characters.
But the more I thought about, his question really does hit on much larger system-level evolutions. The good news is that IT is like many industries and we can look to history for how it will likely evolve.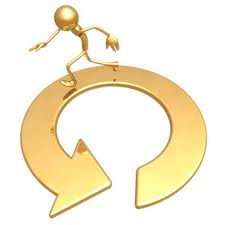 Let's start with a few very good reads – Those two sources should be on everyone's reading list
Simon Wardley's blog: Simon (@swardley) is a scientist with a deep understanding of technology, economics and industry modeling. Just start by reading the "Popular Posts" on the right side of the page and you'll quickly realize that the changes we are seeing align to models than many industries have seen in the past. Simon is an excellent follow on Twitter, and has been a guest on the podcast.
Porter's Five Forces: The classic strategy model provides useful frameworks for understanding supply-chains, competitive strengths and weaknesses, buyer vs. seller leverage and competitors.
While I try and read, and re-read, many of those links on a frequent basis, sometimes they can feel sort of academic at times. So I've started to create some questions that I'll ask myself to see if I'm able to translate the theories and models into the action (or potential actions) of today's companies and communities. Here's a few I use:
What does the FULL value chain from supplier to end-user look like today? How much value (profit) does each link in chain receive?

Where are there opportunities to remove a link in the chain, or have that link become part of another link (merger; consolidation)?

Are any of those links based on a structure that could be disrupted (or eliminated) by new technology?
Where in the value chain is the greatest profit? Is the "value" provided still considered valuable by the market, or has it commoditized (or moved) to some other level?
Are there opportunities to change the way customers buy the products/services (CAPEX > OPEX; Smaller Quantities; More Customized)?
What would happen if a portion of that value-chain was driven to $0 (revenue/profit)? How would that effect competition? How might that expand the market?
Are competitors only focused on aggressive actions (acquire revenues), or do they also engage in actions that eliminate the strength of competitors (eliminate advantages/leverage)?
Cloud Computing is allows companies to bypass portions of the historical value-chain.
Open source software is allows companies change the way they "buy" products/services differently.
Open source software allows suppliers to potentially remove a link in the value-chain by leveraging communities, or focusing on service delivery or customizations.
Projects like OpenDaylight are attempting to reduce/eliminate the strength (or revenue stream) of competitors.
Projects like OpenStack, CloudStack, Eucalyptus are trying to change the competitive playing field for commodity cloud services by leveraging communities of developers.
So to answer Jason's original question, it's valuable to not only look at the associated technology, but more importantly it's important to learn how it aligns to the industry evolution models that we've seen historically. It's obviously that the value-chain is changing, but how each individual company responds is still to be determined. History tends to repeat itself, but not everybody learns from the lessons of the past.