Mar 31 2017 4:12PM GMT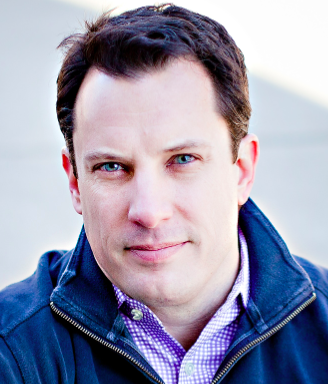 Profile: Brian Gracely
Tags:
If you're an IT Operator, you most likely fit into one of three categories:
Silo'd Technologist (Networking, Storage, Security)
Trying to Make Sense of Software-Defined Data Center technologies (e.g. SDS, SDN, HCI)
Trying to Make Sense of DevOps
If you're in one of the latter two groups, then your learning curves (or curiosity) tends to follow these trends:
Where do the lines blur/overlap between technologies that were once silo'd (e.g. Servers, Storage, Networking, Virtualization)?
How to apply automation to the new instantiations of these technologies?
How to learn enough programming (or advanced scripting) to drive that automation?
How to drive the monitoring/logging/analytics tools that can be applied to these faster moving, software-centric environments?
How to think about operations as a set of lifecycle pipelines, to better align to the application lifecycle pipelines that development teams use?
Let's face it, that's a long list of stuff to understand. In order to be effective in a world that will begin to value speed and agility more than stability, the requirement to understand quite a bit about the entire operations "stack" will be critical. Just as we've seen developers begin to become more "full stack developers", I believe that we'll soon begin to see IT operations teams targeting "full stack operations" skills.
A great example of where this is already happening today is with containers. Depending on who you ask, containers can either be a developer-centric technology or an operations-centric technology. And if you're focused on using containers to run applications in production, you're most likely going to leverage some sort of CaaS or PaaS platform. Within that platform, here are all the things that not only touch containers, but are deeply integrated into the platform architecture:
Platform OS Management
Image Management (Container Registry)
Image Security and Scanning (Container Registry)
Software-Define Networking
Platform Availability Management
Platform Inter-Process Communication Security
Software-Defined Storage
Load-Balancing
Application and Platform Monitoring
Application and Platform

 

Logging
Platform Troubleshooting
It's a full-stack of requirements without the clear lines of separation that used to exist for physical environments or virtualized environments. All of these things are now in the domain of the full-stack operator to automate and evolve to keep up with the increasing speed of developers. And the goal of all that work is to make the developers even less aware of the Infrastructure and Operations.
Now let's take it a step farther. Suppose your developers want to start using one of the "serverless" frameworks instead of using containers? In theory, the lines between developer and operator would then begin to blur even more. But who will monitor and troubleshoot those serverless applications? It will require an even deeper knowledge of how the applications work in this new environment.
Will we see "full-stack operator" take off as a real thing, or just a resume thing (like "full-stack developer")? Time will tell. But we're definitely in the early days of it becoming a necessity as the platforms and applications that run many business quickly evolve.