Nov 7 2014 4:46PM GMT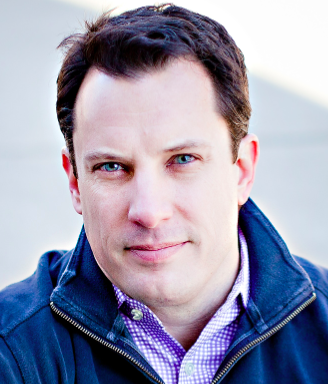 Profile: Brian Gracely
Tags:
The Paris OpenStack Summit completed this week (Day 1, Day 2, Day 3) and while there were many new vendor and project announcements,there was also an underlying buzz that left me wondering if OpenStack is reaching a crossroads.
That buzz was people questions how or if containers should fit into the framework. There was a project (Magnum) that was kicked off, but the buzz around Twitter and from the show if this overly complicates OpenStack, or if it creates too much overlap with other (existing) schedulers such as Google's Kubernetes and Apache Mesos.
As we're seeing on a day-to-day basis, the growth and interest around Docker (container management) is accelerating rapidly. Google added to that acceleration by announcing a number of new container-centric services for Google Cloud Platform (@googlecloud). Many are expecting AWS to follow-up with a Docker announcement next week at AWS re:Invent.
4 years in, and the AWS crowd still seems to be figuring out what problems they are focused on solving – AWS competitor, VMware competitor, Hosting Services competitor? Maybe it'll be all of them, but there isn't massive momentum in any of those areas yet. And now Docker is the cool new kid on the block. And Docker doesn't seem to be confused about what areas it's focused on – modern applications.
Modern applications were supposed to be the focus area of OpenStack. But there are still too many customers hoping that it will evolve to be "free VMware" – but struggle with the lack of "VMotion" and other so-called Enterprise features. OpenStack pundits don't want to go down that path, because that's just automated virtualization and not cloud computing. 
So in steps Docker and it's growing ecosystem of companies filling in the technology gaps (networking/SDN, security, scheduling, orchestration).  All focused on delivering a framework to support these modern, Platform-3 applications. And it's supported across all platforms – local laptop, on-prem data center, and all the major cloud providers (GCP, Digital Ocean, etc.). And it's backed by the power of the Docker Hub and a growing list of VC's looking to back innovation. In addition, the major PaaS platforms (Cloud Foundry & OpenShift) – focused on modern applications – are also adopting Docker as their underlying plumbing.
Where does OpenStack go from here?
– does it keep adding layers to cover any and all technologies (PaaS/Solum, Containers/Magnum, Orchestration/Heat)?
– does it go back to focusing on making OpenStack stable, upgradable, interoperable and maybe chip away at VMware IaaS offerings?
– does it keep thinking that it's ecosystem will collectively challenge AWS or other large public cloud providers?
It's another 6 months until the next OpenStack Summit, in Vancouver. Between then and now, with a few more acquisitions or consolidations expected to happen, it will be very interesting to see where OpenStack is in 2015.