Apr 8 2013 11:12PM GMT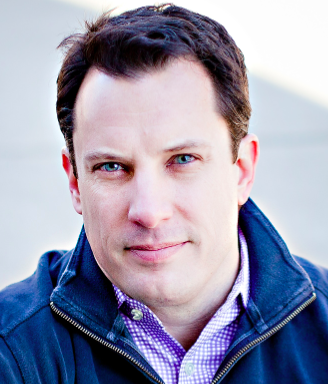 Profile: Brian Gracely
Every year, as the New Year's ball drops and people around the world make their resolutions, health clubs and gym's fire up their marketing machines.  Shed those unwanted pounds! Get in great shape! Get the your swimsuit body ready for Spring Break!
All people need to do is show up at their gym and they'll quickly become the envy of their friends and neighbors. Just buy the right clothes, the right shoes and the right electronics. Lured by the promise of a smaller waistline, greater flexibility and improved health, customers line up with their checkbook to get the promise of an improved life.
The first couple gym visits go OK. It's painful, but they lose a couple pounds. They believe a lifestyle change is possible. Then February comes along, and work or travel or family make it tough to get to the gym. The weight-loss plateaus because losing the next 10-15 lbs would require both gym visits AND dietary changes. Being able to look like that athletic guy or girl, doing extra reps each day, would require a full-on lifestyle change. And by May or June, the enthusiam is gone and you've fallen back into your old ways. Sure, you visit the gym from time to time, but getting significantly better is a lot more work than you expected. Maybe next year you'll follow through with your goals.
Sound familiar IT folks? Even though we continue to see studies claiming that Enterprise IT organizations are prioritizing their Private Cloud build-outs, the reality of successful deployments is much fewer than expected, and it's taking much longer than pontificated.
But how is this possible? You've bought all the latest hardware from vendors claiming to have the right "journey to cloud" . You saw some initial cost savings and faster provisioning times of virtual machines. Things were feeling good, but then something happened. Your cost savings began to plateau, and your users continued to ask for services faster than you've been able to deliver with the new "cloud".
Maybe you called your virtualized environment a cloud, but didn't implement any of the aspects that would make it a real cloud (elastic capacity, self-service consumption, on-demand pricing models, etc.)
Maybe you realized that existing business units didn't want to co-mingle their resources, preventing you from actually delivering multi-tenant security or economics.
Maybe you realized that your IT organization wasn't structured, from a budgeting perspective, to have additional (elastically scalable) resource available to quickly respond to new project requests.
Maybe your management group didn't have the patience to not see results for 2+ years before they saw a change in service delivery.
Maybe your business units didn't care about 3yr ROI models for a new app, when their business demands needed to see ROI and improved revenues within the next 90 days.

Or maybe you just realized that implementing a Private Cloud requires a full-on lifestyle change. But instead of adding vegetables and long runs, this lifestyle-change requires costs, people and processes to change. And as far too many Enterprise IT organizations are finding out, making that happen is a lot more work than you expected.