Feb 17 2013 3:57PM GMT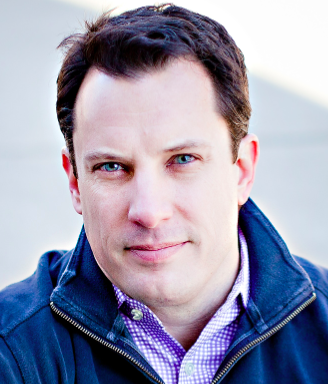 Profile: Brian Gracely
For the past 3-4 years, we've seen tremendous growth in the level of virtualization that has been adopted within Enterprise and Mid-Market data centers. Statistics show that we reached the tipping point for Virtual Machines vs. Physical Machines in 2009, with that lead expected to grow to nearly 2x by end of this year.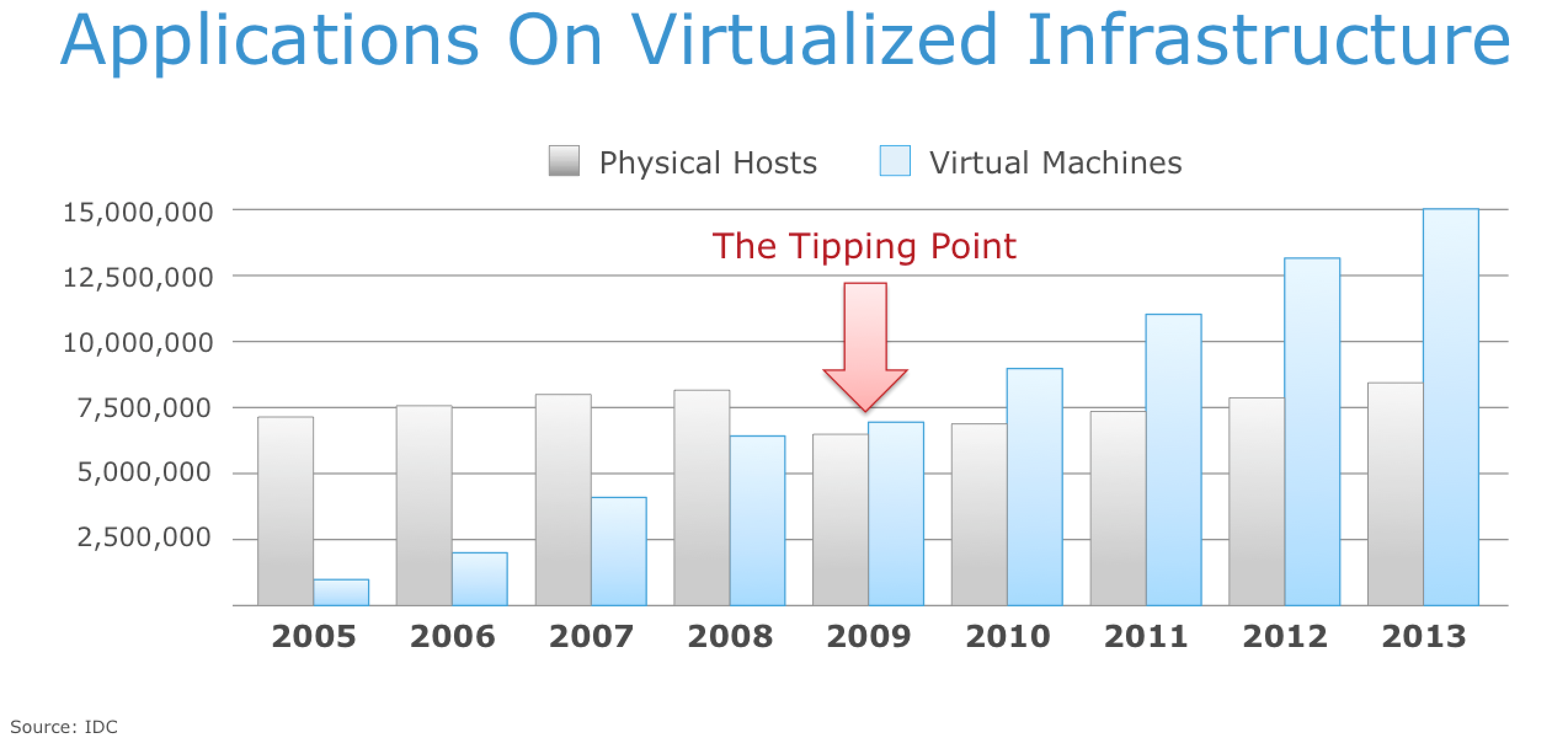 And as VMware CEO told us during his VMworld 2012 keynote, virtualized workloads now account for 60% all workloads in the data center.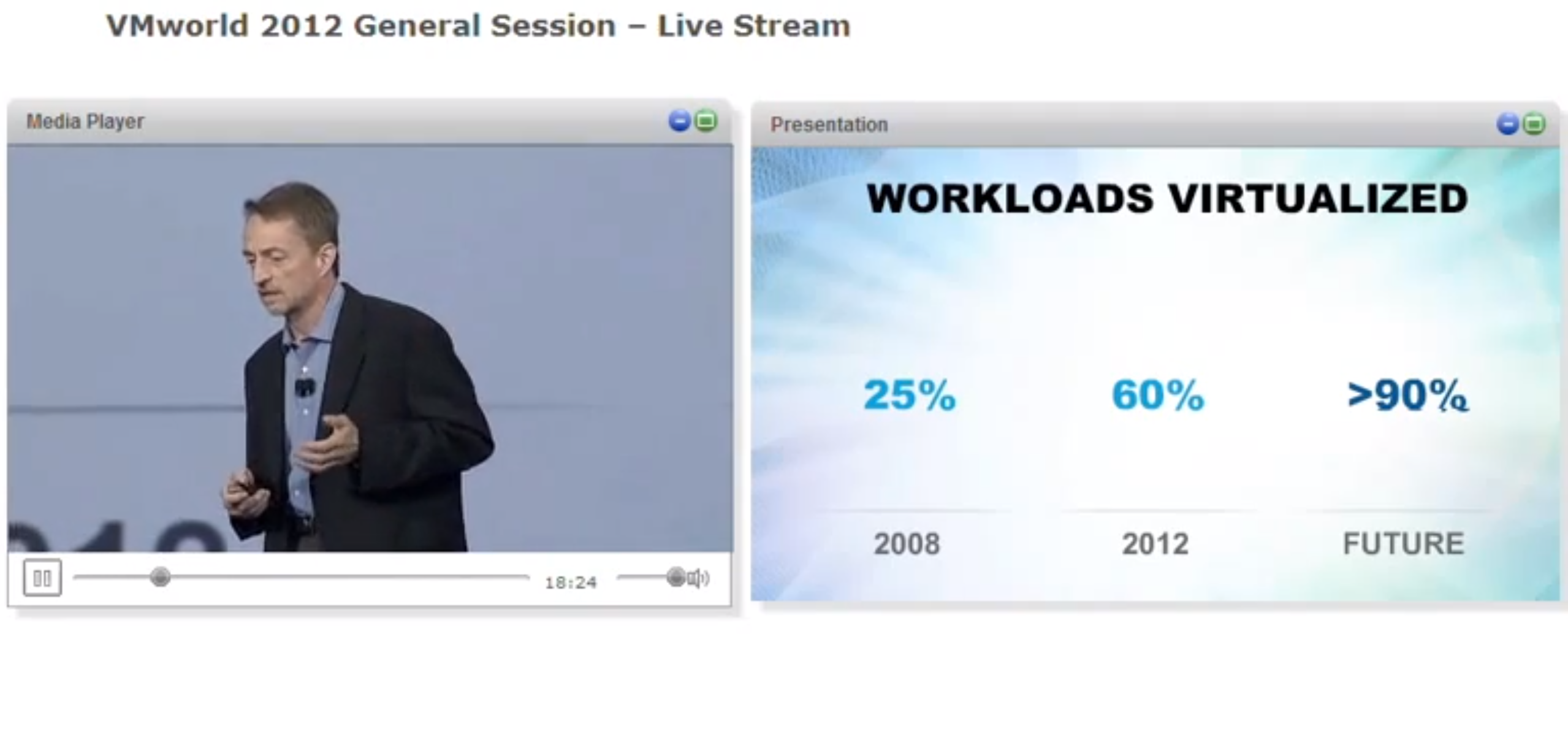 So we have lots and lots of VMs being created, but yet we seem to be somewhat stuck in terms of which applications are getting virtualized. And in case it's not clear which applications make up the "other 40%", it's those business-critical ones. ERP, CRM, HCM, Exchange, and a bunch of other nasty applications that cost a lot of money to operate and which don't immediately save money when they get consolidated.
VMware has been going after this market for the last couple years, by adding advancements to their ESX hypervisor to handle larger VMs (more RAM, more vCPUs, new clustering and HA mechanisms) and more granular I/O capabilities (Storage I/O Control, Network I/O Control, QoS). It would appear, on the surface, that the pieces should be in place to virtualize those next 40% of applications. So what's holding this back from gaining mainstream adoption?
Here's a list of considerations:
FUD – Yes, it's true that Oracle hasn't been very friendly about supporting virtualized applications, even though it's technically possible on hypervisors other than OracleVM.
Licensing – Yes, it's true that the application vendors can play games (per-CPU, per-Server, used-vs.-unused resources) that can impact savings in a virtualized environment, but there are people that have been suggesting productive ways around this as far back as 2009.
Mismatched Languages – For anyone that's sized SAP applications, the use of the SAPS metric is all too familiar. In contrast, today's virtualized, converged infrastructures are filled with measurements and sizing terms. It would help to be able to express the totality of the underlying infrastructure (CPU, RAM, I/O, Bandwidth, Storage Capacity) in a unified metric to align to application needs, similar to how commodities are expressed on financial markets (ounce of gold, barrel of oil, etc.)
Fragmented SLAs – While it's fashionable to bash legacy IT silos, the reality is they came with well-known performance characteristics, albeit at high costs. But these well-known SLAs allowed the business-critical application owners to manage levels of risk. Converged environments can make SLA assurance more difficult if not planned properly.
Application Transparency – Which throat should the application team choke when performance suffers? Are the operational and monitoring tools in place to provide application-level granularity and transparency?
Lack of Fine Grain Controls – Application owners spend countless hours fine-tuning their applications to match their physical environments. Without the ability to do this in a virtualized environment, resources can be mis-allocated or mis-understood, especially for complex multi-tiered applications. Being able to tune across the stack (CPU, RAM, I/O, Bandwidth, Storage Capacity) is critical.
Shared Toys, Secure Sandbox – Once all the applications get thrown into the same virtualized environment, how does the Security and GRC (Governance, Risk, Compliance) model have to change? Are those controls built into the environment, or do they require complex add-ons to deliver the necessary controls?
There is no doubt that business-critical applications can benefit from the technology advances of virtualization (cost-savings, ease-of-provisioning, simplified cloning, etc.), or possibly the dynamic capabilities of cloud computing. But these aren't department-level craplications. They can't be jammed into a bigger server and hope to get the same benefits of the first 60% of virtualized workloads. They require a different type of thinking. They require deeper integration of complex elements such as Capacity Planning, SLAs and Security. And they need an awareness of the application that is more than just the status of a VM.
Transforming business-critical applications is an area ripe for improvement in 2013 and 2014, but it might force companies to take a different journey than they have the past 3-4 years to be successful.