Feb 14 2016 9:31PM GMT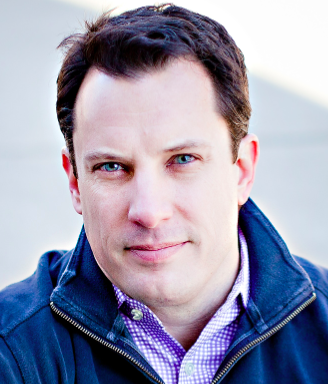 Profile: Brian Gracely
Tags:
It's been a rough year for Twitter. The stock price is down 75%. The user base is down several hundred million accounts (how many bots?) and the leadership team is going through a significant set of changes and challenges.
Last week I wrote that I was concerned about the decline of Twitter and it's importance as a community collaboration and learning tool for business. It takes a long time to build a community, or find a community where you can extract enough value vs. the enduring noise. And it takes quite a while to get used to a service like Twitter, which doesn't really follow any natural forms of human communications.
There are some ugly issues to fix, especially in the areas around harassment, stalking and bullying – great write up here.
If I was tasked to focus on how to grow the user-base and make it a simpler product to use, here are some suggestions:
[1] Make the Sign-Up process be about more than following Celebrities or Brands – For many new users, they don't get immediate value because they don't know who to follow. Right now, the initial sign-up process suggests lots of celebrities and brands (sports teams, fashion brands, etc.) to follow. Instead, allow it to suggest a set of curated lists of people that share similar work or personal interests. Allow a person to follow a list of people that work at the same company, or their past company.
[2] Expand the Character Limit or Group Tweets Together – We've already seen Twitter offer a way to "See What You Missed", so it's not hard to alter the timeline that someone sees. People should be able to more easily follow threaded tweets and conversations, without having to be distracted by all the other noise at a given time. Facebook is much more conversational in structure. Twitter could easily allow that as a configurable mode for users that primarily use it to consume information instead of being people that post.
[3] Buy Apps for Basic Interactions, Not Weird Interactions – Twitter owns Vine and Periscope. Video is a great app and becoming a major part of how people consume information. But Vine is a 6 second loop and Periscope disappears after either 8 or 24hrs. On the other hand, Facebook owns Instagram, which lets you do basic pictures and longer videos that don't go away. Most people want those services. You could wrap ads around those services. But Facebook owns them, not Twitter. Twitter owns the quirk apps because they can't figure out if they are core communications or artistic expression. It's the difference between being mainstream and being a niche. Both are fine, but know what you want to be.
[4] Turn Likes/Favs into Searchable Pages – People use the Fav/Like in different ways. I prefer to use them like bookmarks for later reading. Twitter should turn them into a searchable and update page, like a magazine, and allow others to subscribe to those as well as people. It'll help them find interesting topics, as well as the people driving those conversations.
So that's my short list of things Twitter could do to become a tool that is easier for people to adopt and gain knowledge from. What are some of your ideas?