Sep 19 2013 12:30PM GMT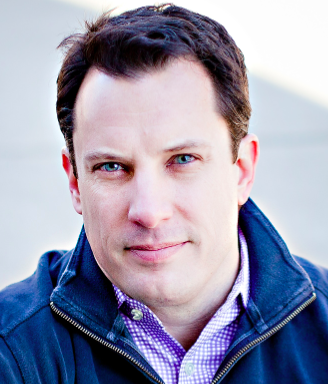 Profile: Brian Gracely
When Google launched (or beta'd, or preview'd) the Google Compute Engine (GCE), many people though it was a response to Amazon Web Services and it's significant market lead in IaaS. While this might be somewhat true, I tend to believe there are some nuances that people are missing that could have significant impact on different industries that you might expect.
Think about this –
Amazon builds marketplaces.
Google builds platforms.
Amazon thinks about end-user experiences.
Google thinks about platform-user experiences.
So while Amazon has built AWS to be a utility computing platform, with a number of very interesting services, it's really much more of a utility computing marketplace. They provide the tools to create a new market for IT services and IT applications.
Google on the other hand is all about building platforms to interact with digital information, as an underpinning to drive advertising. They subsidize this amazing collection of information by providing a number of free services that end-users can enjoy (eg. Maps, YouTube, Gmail, Android Mobile, etc.).
It's possible to believe that Google is attempting to compete with AWS as a next-generation IT platform, but I think they may have very different intentions. I think their bigger ambitions aren't the IT industry, but rather the broader media industry.
Google now owns the most ubiquitous web property for consuming media – YouTube.
Google controls the fastest grow next interaction point for billions of humans – the Android OS running on the majority of smartphones. This can obviously be extended to tablets or potentially other large-displays (eg. "formerly called TVs" devices).
Google is beginning to move even closer to users, with a foray into wearable computing, beginning with Google Glass.
So if you're a budding young actor, musician, or director and you'd like to get your digital media to a broad audience, who might be your best friend? Yep – Google. The tools to create your digital art are inexpensive and you can create anywhere in the world (not just Hollywood). If you need computing power to process/edit that digital media, such as a movie or music video, who has unlimited processing power and nearly unlimited bandwidth for distribution? Yep, Google. And now who can be your best friend to distribute it at ultra-low costs, in exchange for screen real-estate to provide advertising?
Are you picking up what I'm putting down?
If Google were smart, they would begin to aggressively target every artist and creative type with a package of services that bypass the traditional media industry with a completely new, faster and innovative way to reach every person on the planet. Netflix has already proven that the model can work, winning awards with the House of Cards series. Google can go so much farther than this.
So while AWS might be trying to disrupt the IT industry, I believe Google has alternative motives. On the surface, it might look like a similar IaaS service, but I tend to think they will go in different directions rather than chasing each other in a price-war to $0.
UPDATE [September 24, 2013]: Sometimes Google makes statements like this and it destroys any trust that people have in Google keeping a service around for long.