Jan 26 2014 1:00PM GMT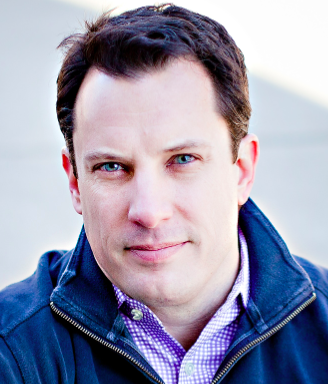 Profile: Brian Gracely
Will an OpenStack Leader Emerge?
We've all watched the evolution of OpenStack for the past 3+ years, from incubation to massive open-source trend. Sometimes it's been good and others times less so. Lots of commentary on how much code has been contributed and which vendors are part of the OpenStack Foundation. But will a true leader emerge in 2014, like RedHat did from the Linux wars of the late 1990s? Will we see strategic consolidation (eg. companies like Piston Cloud or Cloudscaling acquired)? Will someone buy the experience of Mirantis? Will an OpenStack powered cloud begin to challenge AWS in services, scale and pricing? Will Oracle or VMware be the catalysts to bring OpenStack to the mainstream Enterprise, or mostly just make announcements?
What Segment of SDN will Emerge?
"SDN" has been through so many evolutions over the last 3-4 years that sometimes it's hard to even know what the terminology means anymore. Recently articles from various vendors highlight this (here, here). But just like the networking industry, SDN will have applicability in many segments of the network, and many layers of a network stack. Beyond the L2 "virtual switch" in servers, virtual networking still hasn't established a strong foothold yet.  Does it begin to emerge in the L4-L7 services space, or L2-L3 overlays in the datacenter? Do the NFV-driven business motivations of Service Providers occur faster than Enterprise IT changes their operational models? Or will Cisco's market dominance prevent SDN from gaining significant market traction?
What has a Bigger Impact on Storage – HyperConvergence, Flash or Software-Defined?
Pure Storage gets $150M, Nutanix gets $100M, Nimble has a successful IPO and EMC/VMware launches ViPR, ScaleIO, XtremIO and VSAN. That's a lot of VC funding for emerging start-up companies, balanced against the market leaders driving disruptive models of both the industry and their own portfolios.
Do Clouds become the new IT Silos?
In the past, Enterprise data centers were filled with application-centric silos. They were consolidated into a small number of locations, but they were still often unique, segmented and isolated. And then IaaS offerings like AWS began showing the market how to build environments that could host many types of applications on shared infrastructure environments. Within the last year, Adobe, Apple, Cisco UC, VMware, Microsoft, SAP and Oracle have all built their own Cloud offerings.  Do Enterprise customers continue to build Private Clouds and leverage AWS, or do they flock to the vendor-specific public clouds? Or does better technology emerge to help IT organizations manage the hybrid offerings across all these clouds?
How do we measure PaaS Success?
Only a few years into it's existence and some people are already calling it "dead" (or not dead), or misdefined. But yet, we're still seeing large companies publicly put their support behind PaaS initiatives, both in the public cloud and within the Enterprise space. Or maybe PaaS is really old and we should be doing a better job keeping a scorecard of its progress. Will we see PaaS become a trackable market segment in 2014?