Oct 15 2012 9:01AM GMT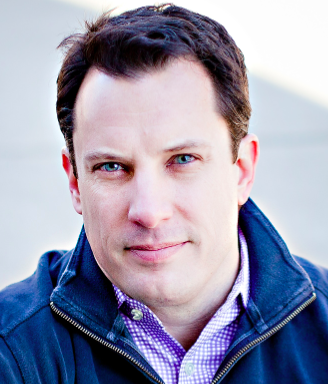 Profile: Brian Gracely
The last few years have been filled with discussions about how IT organizations will need to change, adapt or acquire new technology skills as they look to deploy cloud computing services for their companies. Technologies like virtualization, converged infrastructure and new automation tools have been blurring the lines between existing technology groups, forcing IT organizations to reevaluate how to best evolve architectures and operations.
1 – Cloud Concierge – I've written about this before, but I believe that it's going to be become an even more critical role as new parts of the business look to leverage technology in new ways. This could be mobile applications; needs for on-demand resources for short-term projects; or integrations between multiple SaaS services. It's one thing to say that IT and the Business groups need to communicate better, but it's much more difficult to expect the Business groups to understand the technical complexities. Being able to provide a centralized service, similar to a hotel concierge, that can help direct groups to the best resources will become more and more important as the boundaries around IT and technology resources expand and dissolve.
2 – Cloud Licensing Translator (Category: Open-Source) – Open Source tools, cloud platforms and developer platforms continue to rapidly accelerate the pace at which new services can be delivered to the business, either directly (in-house IT) or indirectly (through cloud service providers). Automation tools like Chef and Puppet; cloud platforms such CloudStack and OpenStack; development frameworks such as Spring, Ruby on Rails; and Big Data environments using Hadoop, Pig, and Hive. Maybe you think you understand the difference between the community (free) version and the supported (paid) version, but do you understand how the various open source license options could effect your decisions? Do you understand the differences between GPL and Apache license structures? Having knowledge of this may prevent your business from getting caught in a costly or non-interoperable situation in the future.
3 – Cloud Markets Trader or Cloud Cost Management – Where it's a large or small portion of the technology resources the business consumes, there is a good chance that some percentage will reside in public cloud services (eg. Amazon AWS, Salesforce.com, Microsoft Azure, Rackspace Cloud). Understanding how to these services are priced, both now and for future usage, will become a critical aspect of making sure projects stay on budget. Today this is complicated as there is not a consistent unit of measure to assign pricing (eg. barrel of oil; ounce of gold). Being able to work between the CFO, CIO and Business with clear, transparent pricing is a skill that requires a mix of technical and financial skills.
4 – Cloud Services Marketing – Every great technology owes part of its success to the persuasive evangelist that helped the marketplace understand its value and desire its use. Being able to translate that evangelism to internal projects and groups is as much as salesmanship and marketing as it is about ROI or technical value. Business groups and end-users have dozens of choices in today's world, so helping them see the value in a new cloud service is as important internally as it is externally in a competitive marketplace.
5 – Cloud Data Analyst – Sometimes this is called "Data Scientist", but it's probably more of a shared function between the Data Science and Business Analyst groups. Whether or not business leaders want to admit it, almost every business today is a data-centric business. Being able to bring together the evolving technologies, internal and external data sources, and the ability to connect it back to business models and customer impact is the difference between market leaders and market laggards.
How quickly these roles will emerge, or evolve, will be a factor of how quickly IT organizations are able to change to satisfy business needs. But for IT professionals looking for the next skills and opportunities to explore for career advancement, I'd suggest this list contains a set of future rock stars to help drive your business to new levels of success.