Mar 28 2014 8:54PM GMT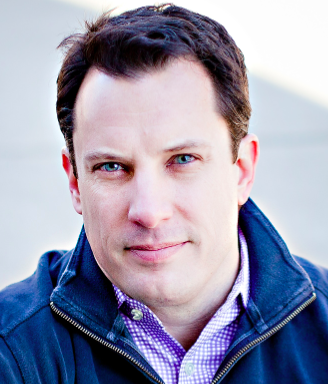 Profile: Brian Gracely
On the 8th day, the Internet was created. And with it came (basically) seamless ability to access and move information around the big tangled mess of Intertubes. Apparently those TCP/IP inventors were pretty smart. And apparently ever since that day, or whenever Cloud Day 1 was, people have had the belief they could coordinate to do something similar for applications, application-containers and all of their associated data. They like to draw analogies to how email works, or how your mobile phone roams from carrier to carrier. And hence, there is the dream of a Federated InterCloud of Hybridness.
This past week, the market rumbled about how Cisco was planning to spend $1B to create the InterCloud. Since $1B is the new starting point for making cloud announcements or investments, this caught people's attention. Also, because some media misunderstood it to be that Cisco was actually going to get into the Cloud business and directly compete against AWS, GCP, Azure, Rackspace, etc. That's not actually the case. This about selling equipment to lots of SPs, with the hope that they will interconnect and allow companies to freely move between them. InterCloud'ing at the network layer, with a means of interconnecting with public cloud APIs.
But Cisco is by no means the first to drive this concept. Let's take a look at who else has been driving this.
VMware – By leveraging compatible technologies between on-premise systems (eg. vCenter/vSphere, ESXi hypervisor) and the technologies deployed within their vCloud Hybrid Service (vCHS), they are able to deliver a Hybrid Cloud. This model works today because of similar technology on either end of the connection, but is limited to those customers using VMware and to the location of the vCHS data centers. It may expand over time as more Service Providers also decide to resell or broker vCHS services.
Pivotal (Cloud Foundry) – Instead of looking at this from the IaaS layer, Cloud Foundry is attempting to create a Cloudy layer of interconnectedness via Platform as a Service (PaaS). The platform itself can run on top of VMware ESX, OpenStack, AWS and Google Compute Engine. A number of Cloud providers have begun to adopt it (Verizon, IBM BlueMix, SAP, Rackspace and others). For modern applications ("3rd Platform"), it has the potential to create a portability layer across Private and Public Cloud environments.
Microsoft – By adding support for Azure Pack into Windows Server 2012, Microsoft has created a similar Public/Private model, leveraging large install base of Server OS, as VMware with vCHS.
Rackspace – A year ago Rackspace rolled out a plan to white label their Cloud experience and software to facilities-based Telcos. The idea was that Telcos had the data centers and customer relationships, but maybe not the experience at operating modern clouds, so bring those two strengths together. This model would work if Telco agreed to leverage Rackspace technology (based on OpenStack).
OpenStack – Since it's inception, OpenStack has promised to be the open cloud standard and allow interoperability between any cloud (private, public, etc.). While there is progress being made on OpenStack consistency between distributions (and non-published development), there is still not a simple way to move from one OpenStack cloud provider to another OpenStack cloud provider. This has led to some people questioning if OpenStack shouldn't just adopt the AWS APIs and attempt to build clones – but that's an old argument we won't rehash.
AWS / Eucalyptus – Maybe AWS will continue to be the biggest public cloud and businesses wilwant to Federate or Hybrid to it from their on-premise data center – so Eucalyptus has integrated their open-source IaaS CMP (on-premise) with the AWS APIs, to create Virtual Private Clouds.
IEEE Intercloud – Last fall, the academics and standards bodies got into the game by releasing their plans to Intercloud the world. Haven't seen much about this since it was announced.
So will anything come from this?
I do believe that we'll see interconnected clouds between on-premise (Private) and off-premise (Public), with a few caveats, at least in the near term:
It will require similar technologies on both ends of the connection.
Networking will be more complicated than most people expect. VPNs, stretched Layer 2, SDN overlays?
It is very difficult to move large amounts of data, so migration of workloads will be limited to on-boarding (out to public cloud) or clones (pulled back from public to private).
This model will have to overcome the rapid price reductions and operational excellence in public cloud vs. traditional IT models in private cloud.  This will create an experience mismatch in many cases.
Hybrid Cloud will be a much more IT-centric model, vs being rapidly adopted by Shadow IT, who have already begun using Public cloud first.
Federation and Intercloud models assume that competitors will play together nicely, often without any financial incentive to do so (it's not cellular roaming). Unless customer acquisition costs are very low, this is a difficult economic model for SP's to support and embrace, not to mention the complexities of longer-term contracts (for SLAs or Pricing).
Time will tell if any of these Federated Interclouds come to reality. But one thing to remember – if you don't like the current list of Intercloud'ers, wait a few days and someone else will come out with a new flavor. Are you ready for Neapolitan Cloud?