Apr 6 2014 4:23PM GMT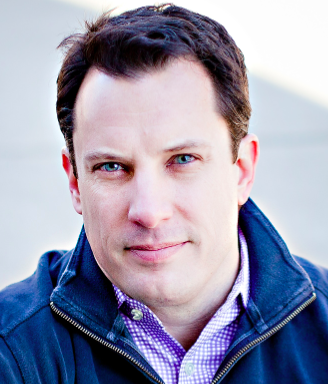 Profile: Brian Gracely
[A better title might be, "How to Drive Yourself Crazy Thinking About Your Career in Tech"]
I wasn't around when the horse and buggy era ended, but sometimes I feel like I'm having the same conversations that the blacksmiths, saddle makers and stable sweeps had back in the early 1900s. Fast forward a hundred years and this 3rd platform transition has a lot of people wondering what to do next.
Let me step back and put some of this in context. During the late 1990s and early 2000s, the Internet changed everything. Where we work. How we work. The importance of technology for business success. And because of technology, very few of us have the same career path that our parents had before us.
Companies are no longer centrally located, with their workforces being globally dispersed.
Companies no longer maintain all their own internal services, often using resources available over the Internet to achieve the best mix of price and service.
Companies no longer provide long-term pension plans (except some government agencies), so employees rarely stay at the same companies for their entire career.
Customers (buyers) no longer get all of their knowledge from their suppliers. The Internet allows thousands of voices and opinions to impact their knowledge and buying decisions.
Customers (buyers) are increasingly looking for new sources and consumption models for the technology that will help their businesses.
Public Cloud and Open Source Software are moving the margins and control away from vendors and onto parties that can more directly control their future. The supply chain is shifting and with it is the location of value-capture.
So what does this have to do with Cloud Computing? Most people would tend to think that the majority of my days and nights are filled with deep, enlightening conversations about the topic. I wish. In fact, I am spending more and more of my time with people asking what's next, specifically as it relates to their career in technology.
The Rise of the Rockstars
No phrase in our industry drives me crazier than "He/She is a Rockstar!" Why? A couple reasons:
Most bands aren't made up of dozens of people on stage; instead it's just a few. So most people are either roadies or groupies.
Rockstars travel. A lot. That's part of the job. The big money is in being close to the customer. No travel, no rockstar.
Not all rockstars make the big money. There are plenty that are only headlining at small venues in 2nd or 3rd-tier cities.
Except for a few rare exceptions, Rockstars burn out in a short period of time.
Rockstars begin to expect indulgences that lead to unrealistic expectations.
The Rise of the Evangelists
See Rockstar (above). See "Sales without Quotas". See "It's either Sales, Marketing or Engineering…pick one."
What do I do next?
I wish I had answer for the people who comes to me with this scenario. I get asked about it on a weekly basis:
I'm bored (or burned out) with my current job.
I'd love to work at a start-up, but I don't live in the Bay Area and I need more stability because I have a family.
I just want to be the person that has great conversations with customers/clients/management about great new technology. They need my knowledge.
I can't (or won't) take a pay cut from where I'm at today.
I don't want to travel 50%+ (which usually means 75%+)
I'd like a better job title (Director, or above), so I don't end up like this, but I really don't love managing people.
It happens because smart people use technology and are able to work away from Bay Area, Seattle, Boston, Austin. It happens because some companies (for a while) will pull their best people out of the field (eg. SE's) and centralize their ability to advance a new technology. It happens because those smart people enjoy the attention and create their "own personal brand" (reinforcing the "rockstar" mindset). It happens because companies eventually realize that early knowledge has been distributed and is no longer worthy of premium pricing. It happens because not everyone wants to live in the Bay Area (can you blame them?).
I know a lot of people in the technology industry that fit this profile. They are really smart. They do excellent work. They are 35-45yrs and very capable of learning new things – although sometimes they need to be reminded of this. And in many cases, their companies don't see their value any more, at least under certain circumstances. And they don't fit the startup mold because they'd prefer not to move or the startups aren't close on compensation.
So where do they go next? Hopefully not here. Their ability to learn is there, and it's never had less of a barrier. Does it take hard work and extra hours – yes – but that's how these people got to this level of their career. And unless the lottery winnings or inheritance is coming soon, these people have another 20yrs of working years left in their career. Sometimes the answer is hard work + perseverance + stick it out + willingness to learn. No wait, that's always the answer.