Aug 1 2018 3:13PM GMT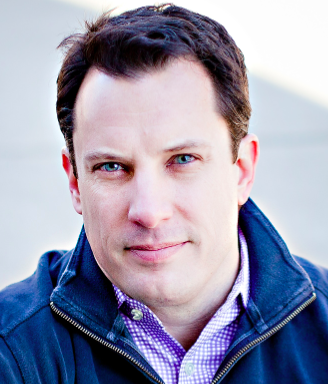 Profile: Brian Gracely
Tags: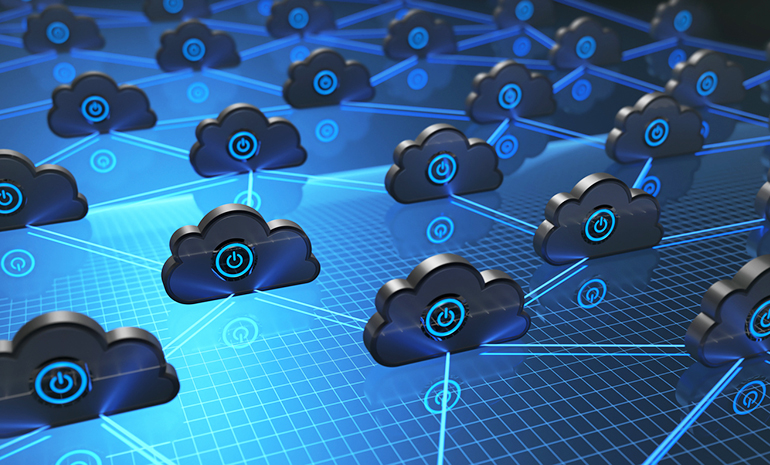 For many years, some pundits have argued that it was only a matter of time before all applications ran in the public cloud. Some said it would be by 2020 or 2025. For some of the public clouds, there was "the cloud" (public cloud) and "legacy data centers". But perspective on that have started to change, starting with some of the strongest critics of concepts like hybrid cloud – the public cloud providers themselves.
For the sake of argument, I'm not going to spend any time debating the differences between "hybrid cloud" and "multi cloud". Use whatever definition suits your needs. It's some combination of (two or more) clouds being used in conjunction to deliver business applications. Most company use many clouds today to deliver services for their business, internally and externally, through a combination of data centers, co-location, IaaS/PaaS/SaaS services.
The Hardware + Virtualization Approach
Going back several years, like the 2010 timeframe, you started seeing some vendors bring to market a stack of hardware and virtualization software (e.g. VCE VBlock, NetApp Flexpod, etc.) that could be sold for on-premises data centers or into a non-webscale service-provider / cloud-provider. The idea was that virtualization was already widely used in Enterprise IT, and it could be delivered as-a-Service (e.g. IaaS-type services) consistently from either environment. This model gained some adoption as "converged infrastructure" in Enterprise IT data centers, but never gained traction in cloud providers, and was not adopted by webscale cloud providers (e.g. AWS, Azure, Google).
The Virtualization Approach
As the virtualization companies realized that being tied to Enterprise hardware would not work in a hybrid work, the approach evolved to be virtualization-centric and virtualization-only. This is the approach that VMware has evolved from vCloud Air to VMwareonAWS. It has the advantage of retaining technology and tools that many Enterprise customers know and understand. It has the disadvantage of only working in specific environments (e.g. AWS, but not Azure or GCP or Alibaba).
The Container/Kubernetes Approach
Since containers are not tied to specific virtualization technology, but rather an element of Linux OS (and eventually Windows OS), they are a more portable technology that virtual machines (VMs). This allows containers to be run consistently in any cloud environment that supports Linux OS – where the Container OS and Host OS are aligned. Combine this with the growing adoption of Kubernetes (both as software; e.g. Red Hat OpenShift) and cloud services (e.g. Azure Kubernetes Service, Google Kubernetes Service) and you have a layer of interoperability that is more wide-reaching that previous solutions. This approach may be managed entirely by Enterprise customers, or it could begin to integrate with managed (or cloud-native) services from the cloud providers.
The Extending the Public Cloud Approach
While the Containers/Kubernetes approach has been around since ~ 2014-2015 and is gaining traction, another approach is beginning to emerge. This time from the public cloud providers, attempting to reach down into Enterprise data centers. The first to attempt this was Azure, with AzureStack. This is Azure's approach at bringing some Azure services down to the AzureStack resources.
The newer approaches have been AWS' Snowball with EC2 support, and Google Cloud's GKE On-Prem.
AWS Snowball delivers a hardware form-factor with compute and storage, able to run both AWS Lambda functions and now EC2 computing workloads. The (current) capabilities are limited to the size of the Snowball and any bandwidth connecting the Snowball and AWS cloud services.
GKE On-Prem (which I discussed earlier) will bring a manage Kubernetes offering to customer's data centers, helping to accelerate adoption of containerized applications.
What's been interesting to watch with these newer offerings is how they are learning from previous approach, making some of the same mistakes, and trying to new twists on creating consistency between multiple environments.
How are the offerings managed?
Where does the cloud provider's responsibility start/stop and the customer's responsibility start/stop?
Are these offerings only targeted at new applications, or will they attempt to integrate with existing and legacy systems and applications?
Do the offerings have any dependencies on specific hardware?
How does a cloud provider decide which features to bring down from the cloud to the data center? When is it too many? When is is not enough?
How are the hybrid cloud services priced?
Do these services have an role for SIs or VARs or ISVs, or are they working directly with Enterprise/SMB customers/
These are all difficult questions to answer, and the different offerings will have different answers based on their technology strengths, relationships with customers, delivery capabilities and many more variables.
In July 2018, hybrid cloud (or multiple cloud) is becoming a real thing. And it's not just being attempted by traditional Enterprise vendors. Will the public cloud providers be as successful when they don't control the entire environment? It's going to be a very interesting space to watch evolve.