Dec 3 2012 10:00AM GMT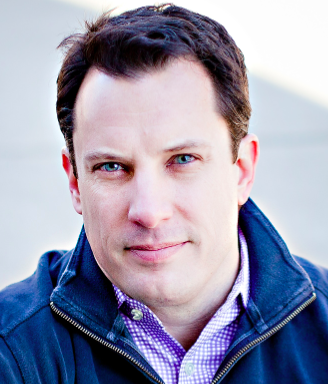 Profile: Brian Gracely
[This is the second in a series of blogs focused on strategies to address the 80/20 Budget Dilemma in Enterprise IT]
Last week, I talked about the challenge of demand outpacing capacity and how IT departments could push business unit funded projects. That could be viewed as outsourcing IT, or leveraging all available resources. Either way, it's letting the business get things done on their time schedule.
Today I want to explore an alternative that actually enables "Shadow IT", while continuing to allow traditional IT departments to have visibility, governance and cost-awareness. I've used the phrase "Cloud Concierge" in the past, but the concept and technology continue to evolve and have potential.
The concept goes like this:
The IT department sets up a framework that allows any business unit to consume IT resources via a centralized portal. That portal might have a set of pre-packaged applications, or it could provide access to *aaS resources from multiple clouds. Companies like Cisco, VMware, Rightscale, enStratus and others provide these types of products.
The business units would be buying the services (internally or externally) with direct funding. This allows them to align costs to potential revenue streams.
The business units have access to (virtually) unlimited capacity, whether it's internal or external cloud services, to drive their projects or just experiment on new innovations.
The business units can leverage new development models on top of those cloud resources, especially for new social, mobile or analytics applications.
The IT department has the option to enable virtual-private-cloud functionality (or "hybrid cloud", depending on your definition) if the application requires access to internal data or authentication mechanisms.
Because the centralized portal, not the actual services, are maintained by the IT department, they retain a level of visibility into new projects and new resource demands. They can use it for future capacity planning, future budget planning, or future skills training needs. They can also monitor which resources might need additional assistance for governance or compliance.
For external services (eg. from public clouds), IT departments can educate the business units about additional services they should leverage to maintain security, cost-awareness or connect to 3rd-party applications.
This isn't an IT strategy that is focused on cost reduction or capacity efficiency. It's a strategy that allows the IT organization to retain a level of visibility of the business demands, while allowing them to leverage a wider range of capacity to drive the business needs. The strategy allows IT to stay within their existing budget model. The strategy can leverage tools that exist in the marketplace today, as well as give new applications flexible deployment models. This strategy also allows the business to take advantage of pricing pressures that are driving segments of the market and probably can't be matched by internal resources – especially if public pricing wars continue to dramatically drive down costs.
Dealing with the 80/20 budget dilemma can be difficult for any IT department that wants to maintain existing systems and add value to the business. It's important for IT organizations to think creatively about how fast they can evolve, and if it makes sense to begin leveraging a wider range of IT services from multiple sources.