Nov 26 2012 10:00AM GMT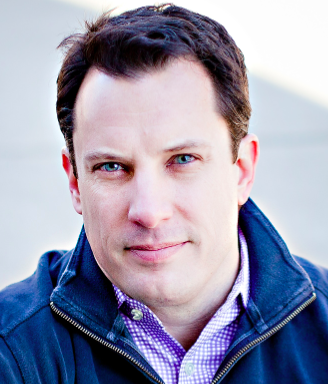 Profile: Brian Gracely
[This is the first in a series of blogs focused on strategies to address the 80/20 Budget Dilemma in Enterprise IT]
It's widely acknowledged that the majority of IT organizations spend about 80% of their budget to maintain existing applications, leaving only 20% of the budget left for new projects or innovations to improve the business.  In the past this was acceptable because the pace in which technology impacted business was slower, but over the last 5 years, this pace has radically increased. The flexibility, or inflexibility, of the 20% is often cited as the reason that many business leaders are growing increasingly frustrated with their IT organizations.
In today's world, every new business project is an "IT project", requiring new functionality that enables web, collaboration, mobility, analytics or social services.  Each of these new IT demands are built on a business model that expects the new IT services to be delivered in a short timeframe, often with the expectation that IT has infinite levels of available resources. These projects are leading to a surplus of demand, against the perception of limited supply.
Given that many organizations are looking at relatively flat budgets in 2013, what are some of the alternative strategies that IT organizations can explore to better address these challenges?
Business Unit Funded Projects
While an internal IT organization may be a finite resource (capacity, budget, people), this does not mean that IT (technology) resources are not available to address these shortcomings. In fact, the variety of public cloud computing services might be the ideal alternative once internal IT reaches its capacity to serve the business. Many public cloud resources can be obtained on-demand (OPEX-only), meaning that they can start when the business project requires it, and they can be directly aligned to the usage objectives of the business. These public cloud services could be Software-as-a-Service (SaaS), Platform-as-a-Service (PaaS) or Infrastructure-as-a-Service (IaaS) offerings from various providers.
So how might this type of strategy help with the 80/20 budget dilemma?
Assume that the Sales or Marketing department come to the IT department with several new projects, attempting to capitalize on a near-term market-shift. To be successful, the projects need to be completed within 1-2 quarters and may only be needed for 2-4 quarters. Demand on the resources are somewhat known, but could contain a large variable factor if the projects are in the upper bands of the project forecasts. Breaking down the project, the requirements are:
Quick turnaround from "business idea" to "business execution".
Demands that are shorter than a typical depreciation cycle for new hardware + software.
Potential for development skills outside existing IT skills.
Variable levels of capacity demand.
Mobility enabled.
Short timeframes to train users on experience, UI, etc.
Projects like this are perfect examples that exceed the capacity and capabilities of the existing IT organization and should be pushed to the business units to fund. They are also examples where IT organizations should encourage the use of public cloud services, to take advantage of the on-demand, elastic capacity of either a IaaS or SaaS service. IT can continue to add value through either project management or Enterprise integration (if needed), but they would not be burdened like a project that falls into the 80% of their budget. At some point the project could be reviewed to determine if it requires long-term IT involvement (and funding), or if it should be deprecated due to changing business demands.
Building up the skills and process expertise to encourage business groups to leverage public cloud resources is something that all IT organizations should be actively exploring. It allows them to maintain an active discussion with business leaders about their needs to grow the business, while taking advantage of the capacity and cost-models available via the public cloud.  In essence, it expands the ability to deliver innovation through the remaining 20% of their budget.
In many cases, it would be expected that business groups would opt for SaaS services, since they require the least amount of technical expertise to setup and they leverage web and mobile technologies (by default).
In the next blog in this series, we'll look at how IT organizations can offer their business groups a set of IT-managed services that may be better suited to technical groups or those that need greater levels of customization.