Jan 5 2014 12:51PM GMT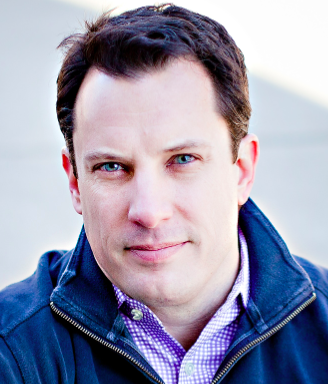 Profile: Brian Gracely
Three or four years ago, I had a unique opportunity to spend two weeks touring manufacturing facilities across China as part of a program to study complex systems, international business and patent law (or lack of it). We spent time with many well-known companies looking at their operations processes as well as discussing how they compete with low-cost labor and lack of Intellectual Property (IP) laws in China. While many of the stories can't be repeated due to NDAs, there was one example that has stuck with me as a unique example of how to compete in a world where the competition plays by very different rules than your company.
[Side note 1: I have an on-going fascination between the shifts in manufacturing and the shifts in the data-center / cloud segment of our technology industry – here, here]
[Side note 2: We talked about some of these shifting rules for technology companies on our recent podcast]
The story goes like this. Large (global) automative company wants to sell products throughout China. To compete on price, they have setup manufacturing facilities locally in several Chinese cities. Chinese workers are hired, trained and build automotive products. After a short while, near replicas of those products start showing up on the market with various Chinese brands, at 40-60% of the cost of the global brand.
So what should they do? Do they follow The Innovator's Dilemma model and get out of those markets because some automotive products are becoming commoditized and let the low-cost competitors take that market? Do they continue to build their existing products, but double-down on marketing to educate the market on why their "value-added" capabilities are worth the price premium?  [btw – does this sound familiar in a technology context?]
Actually, they did none of the above. What they did was embrace this new market demand – similar capabilities, but acceptable lower quality – and built a level of expertise around this new approach. The first thing they did was segment a line in the plant to building lower-cost "knock-offs" of their own products. They used lowered cost paint, single-pane instead of double-pane glass, lower lifetime tires, etc. They leveraged the experience they already had in manufacturing and willingly adjusted the product/material quality to satisfy a market that had lower expectations. The margins on these products were lowered (I don't recall the difference), but it was viewed on getting $0.40-0.50 on the dollar vs. $0 on the dollar to lost business.
But it didn't stop there. They expanded the number of manufacturing lines for these lower-cost products within the same facilities. They also took the customer feedback and considered it within the higher-end product lines. Ultimately they were able to leverage the expertise they already had (manufacturing, sales, etc.) and augment it with a line of thinking (and products) than satisfied an under-served segment of the market that would pay less for less capabilities, but still wanted some capabilities.  
While there has been quite a bit of teeth gnashing about VMware's participation (and motivations) with OpenStack, the reality is that they are at least waist-deep in the pool at this point. There is the Openstack at VMware Community, the OpenStack HoL from VMware, and a bunch of contributions from VMware into various OpenStack projects (Neutron, Nova, Cinder, etc.). They also have partnerships with Canonical, Mirantis and Piston Cloud. And if you want to follow smart people that are focused on VMware + OpenStack integration, here's a short list that actively post technical content: @PunchingClouds, @danwendlandt, @scott_lowe, @ChristianElsen, @hui_kenneth.
The conversations I hear related to VMware and Openstack typically fall into three buckets:
VMware and SDN networking – Neutron project. Dan Wendlandt and his team seem to be driving that pretty well across Nova, Neutron and the Open vSwitch projects.
Dual / parallel environments that have some applications (typically "legacy") running on VMware ESX and some applications planned to run in an OpenStack environment. People like Scott Lowe and Kenneth Hui are doing a nice job of documenting capabilities in these areas. But even with these efforts, a customer still has to manage multiple stacks, plugins, vendors, (potentially) pricing/licensing, etc.
Using OpenStack as a low-cost alternative to vCloud Suite to build a Private Cloud.  I probably hear this one the most. Some of it is misguided optimism because a company believes that OpenStack or KVN/Xen can do all the things that ESX/vCenter/vCloud can do (people get addicted to vMotion). Some of it is a desire to have a lower-cost licensing model.
#3 is why I told that long-winded story about Chinese manufacturing. Whether or not VMware wants to believe it, there is a market for a lower-cost (and lesser-functionality) cloud management platform for Private Cloud environments. And it's wanted by a wide variety of customers that would also like to acquire it from a company that they expect to stay in business for a while, will support and document the offering and potentially help them with integrations to existing investments.
If VMware created their own distribution of OpenStack, that had the ease-of-setup of RedHat RDO and the well-defined integration with things like ESX/Nova and NSX, does that allow them to fill a customer demand/void? I would tend to think it would. But it would require VMware to accept (and embrace) a mindset that good-enough technology is viable in the market and that customers would be willing to pay for it. [Side note 3: It might also make their Cloud Foundry Enterprise efforts easier, making it deployable on vCenter or vOpenStack.]
Thoughts? Do you think VMware should go down that path?
[Disclosure: My day-job employer, EMC, has an ownership stake in VMware, but I have no insight into VMware roadmaps or strategies as they relate to future plans with OpenStack. These thoughts are simply my opinions based on personal market analysis and market interactions.]