Jun 28 2018 12:59PM GMT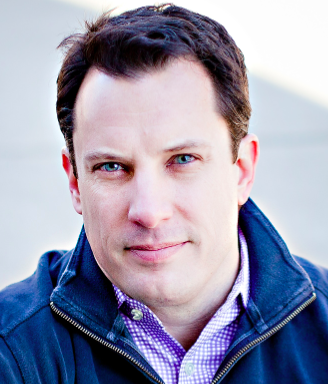 Profile: Brian Gracely
Tags:
There's an interesting dynamic happening in technology circles these days. On one-hand, there is the long standing animosity of technologists towards "marketing". On the other hand, there is an accelerating desire by business leaders to accelerate their ability to transform and potentially disrupt how they compete in their given markets. The technologists live in a world of constant technology change, but often bemoan change being forced upon them. The business leaders are using terms like "digital transformation" to articulate the changes they hope to enact through technology, organizational and process change. Both sides are facing change, but far too often they aren't on the same page.
In the past, getting funding for a new IT project was often based on the ability to build a business case that demonstrated it would reduce costs, or improve the speed of an existing process. In some cases, it was just a regularly scheduled upgrade because the equipment had been fully depreciated. But the new projects are different; they require a business case that require a new type of calculus. The new model requires that the company measure their ability to do something very new, often times without the required skills in place to accomplish the goals. To a certain extent, this requires a leap-of-faith, which means that many people are putting their reputation (and maybe their jobs) on the line with the success or failure of the project.
So where does this "story telling" come into play? On one level, it's the normal activities of getting "buy in" from different levels of the organization. This means going to the various stakeholders and making them believe that you'll help them achieve their individual goals with the project. But on a different level, this story telling requires someone (or many people) to create a vision, and get that vision to permeate across the company. It's the type of story telling that gets groups to want to help make it possible, instead of just being a recipient of the project.
We recently began seeing more executives exercising their story telling skills at events, standing on stage to tell their story at a tradeshow or meetup. This didn't  happen 5+ years ago, but as more companies are recruiting top-level engineers (developers) to staff those new projects, this is now happening more frequently. These executives are evolving their ability to talk about their vision, their success, their challenges/failures, and how they drove change within their company. But for successful companies, it not just about an executive giving a good presentation. It about them creating a culture that accepts that change is not just necessary, but the new normal.
For the technologist that views this this as marketing, consider thinking about it this way. These new projects are (typically) creating the new face of the company. The new way the company will interact with customers, partners and the marketplace. These projects are no longer just an IT project, but they are the product of the company. Like any successful product, they need effective marketing to succeed. This marketing, or story telling, has to be done across many groups in the company, in order to get the breadth of buy-in to help evolve the company. This marketing needs to not only show measurable results, but inspire people that the things once thought too difficult are now possible. In essence, this marketing (or story telling) is serving the purpose of trying to capture the time, attention and resources of people that many other available choices; some of which might be in direct contrast to this specific project. And just like in the marketing of other products, this story telling needs to not only be able to explain the value of success, but be able to defend itself against "competitive" claims of alternative approaches or expectations of failure.
So as we get closer to the next decade, it's become clear that the core of business differentiation is technology. Starting a business from scratch is difficult, but it has the advantage of limited technical debt. Transforming an existing business means that the debt will either remain, evolve, or be eliminated. Making that happen, one way or another, will begin with someone having a vision and telling a story. Having the skills to craft and tell that story will become ever more critical as people attempt to move existing businesses forward.