Sep 24 2017 12:21PM GMT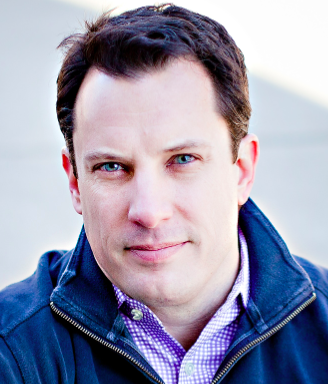 Profile: Brian Gracely
Tags: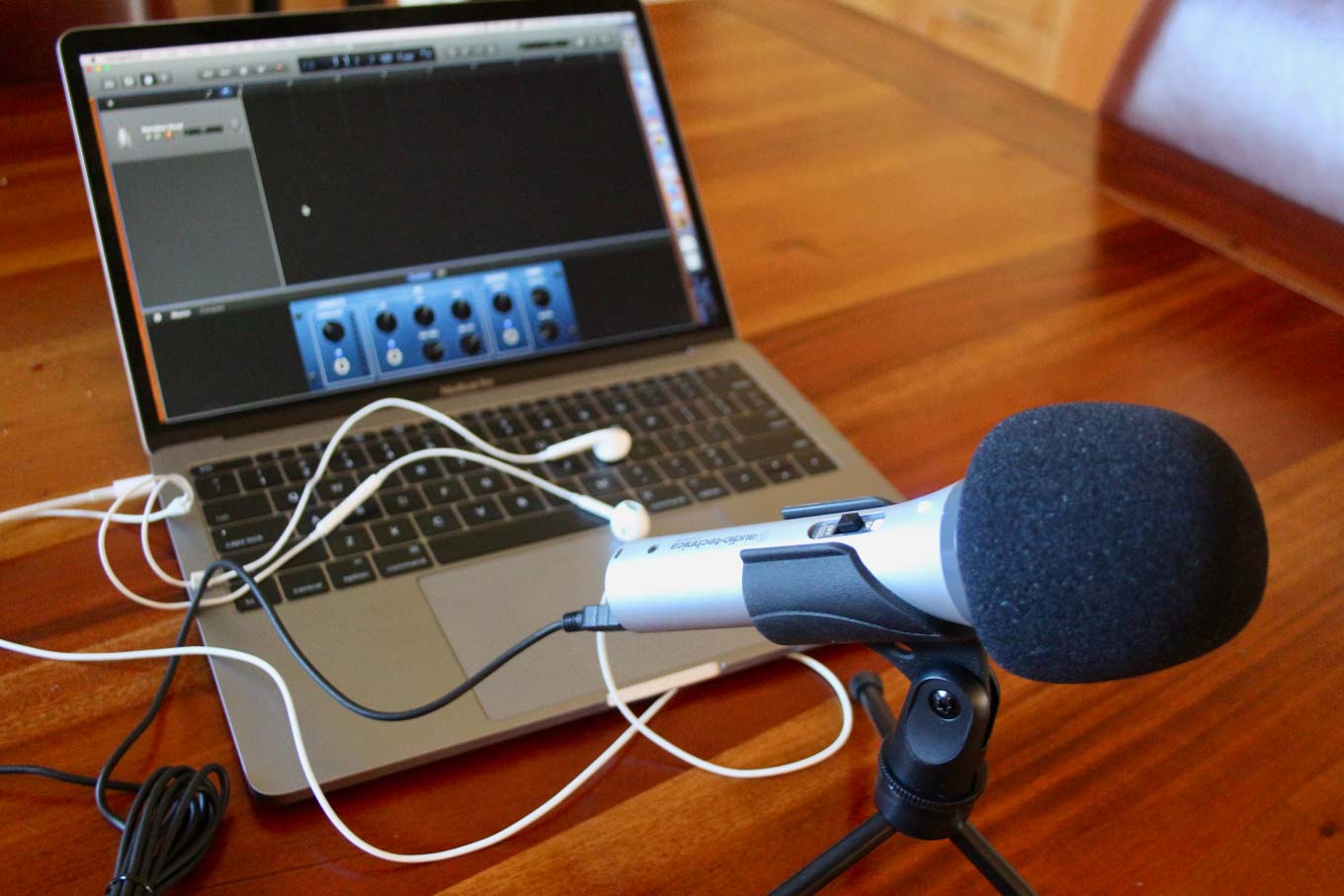 Usually I use this blog to write about new technologies or technology trends. But as I've been out on the road lately, I've had quite a few people ask me about how to get started in podcasting. There are lots of podcasts out there these days, covering nearly every topic. I co-host a couple weekly podcasts (The Cloudcast, and PodCTL) that are regularly in the iTunes Top 100 for technology, so I suppose I have some scars and experiences that can be shared with others. Here are the some the most common tips I'd give anybody that wants to create a technology podcast.
btw – here are some great tips from the company that I host my podcasts with (Buzzsprout)
The Basics
We'll get into more details later, but here are the basics of every successful podcast:
Be interesting. People are potentially going to give you some of their valuable time, and allow you to be right in their ears, so don't waste that opportunity.
Be consistent. If people like your content, they want to know when it'll be available. It's difficult to do, but focus very hard on being consistent in producing new content. The goal should probably be weekly, and around the same time each week.
Be "listen-able". In a digital world, it's very simple. People won't waste their time on good/great content if the audio quality is bad. Be willing to invest in good microphones and some basic editing tools. It only costs a few hundred dollars and will often be the #1 or #2 factor in if you create a following.
Beyond those basics, here are some other things to consider.
Figure out why you want a podcast.
When we got started with The Cloudcast, our goal was to find way to learn about the fast moving technologies that were being created in Silicon Valley. We lived in Raleigh, NC and didn't have immediate access to the people making it happen, so we decided that we needed a way to facilitate that learning. Our basis premise was that we wanted to learn and those people might be interested in having their knowledge broadcast on the Internet. It was a win-win scenario.
So for some people, the ability to have technical conversations is the motivation for having a show. For other people, maybe it's the need to get better at "public" speaking. Still others may want to use it as a marketing vehicle for their company, using this growing new medium.
Pick a topic that you're passionate about.
If your goal is to create the show on a regular basis, make sure to pick a topic or area that you're passionate about. You have to bring energy to the discussion, otherwise your listeners won't give you their time and attention.
And consider a topic/area that has some range, because otherwise you might find yourself out of things to talk about after just a few episodes.
Consider the format – scheduling is difficult.
Some shows are two people, just talking. Other shows have more co-hosts or bring on guests. The general rule of thumb is that the more people included, the more complicated it will be to schedule the show. It also makes the dynamic of the on-air conversation more difficult, as you don't have the normal "visual clues" that you get with face-to-face topics.
With regard to scheduling, the best advice I can give is to pick a regular block of time that you'll record and stick to it as much as possible. This aligns to Tip #2 (above) about consistency. If you have a fixed time to record, it makes it easier for your to coordinate your schedule and it simplifies the scheduling with co-hosts and guests. People have busy schedules and the last thing you need is 10-12 emails floating around about times when people "might" be available.
Another consideration for format is that most technology podcasts are either "educational" or "entertainment", with the majority being the former. What this means is that you probably need to spend less time giving opinions and more time either not talking (let the guests speak) or focusing on educating in a non-biased way.
Spend some time on the audio quality
There are two pieces to the audio quality:
The actual quality of the sound.
The quality of the conversation, from the perspective of speech "tics" (e.g. umms, ahh, you knows, rights, etc.).
The quality of the sound is fairly easy to address these days. There are lots of lists of the best podcasting microphones, most of which can be acquired for a few hundred dollars. A couple things to consider:
Will I be recording at a known location (e.g. your house/apartment) or will you want to be mobile in how you record?
Get the "pop" filter to go in front of the microphone.
Get a basic stand for the microphone so you can direct the angle at which you speak into it.
If you use a table-top stand, get a shock mount to avoid the noise created when you nervously tap on the table while you're talking.
It seems obvious, but try to record in a quiet location. It also helps it the location lacks echo, which can be minimized with things like rugs, furniture, curtains or other noise-cancelling mechanisms.
Regarding the quality of the actual content, this is ultimately a time vs. quality tradeoff. In 99.99% of the shows, you're going to have people that have the normal human ticks in their speech. These will range from occasionally to consistently annoying. When it comes time to publishing the show, you have to decide how much time you're willing to edit these out (or reduce them). It can often take 1-2hrs per 30mins to do this sort of editing. In general, I'd suggest not spending much time reduce the nature conversation, unless it was impactful to getting any useful information out of the show.
Recording
When it comes to recording, there are two models that most people use:
Record it themselves, using something like Skype, Google Hangouts or one of the many conference services (Zoom, Bluejeans, WebEx, Highfive, etc.). We typically use Skype, just because we always have and it's fairly ubiquitous, and we record with a tool called Audio Hijack Pro.  There are lots of recording tools out there. Just be sure that you can natively record from the app/service being used, and I highly recommend recording in AIFF format for higher fidelity. Using AIFF also comes in handy when editing.
Use a 3rd-party service for podcast recordings like Zencastr. It costs some money, but it takes out lots of hassles for you (trade off time vs. money). Plus people can record directly from the web.
Now, if you decide to record it yourself, there are two tools that I highly recommend. Audacity is a very good tool for editing and mixing audio tracks. For example, you might want to add in music/intro/outro tracks to the beginning and end of shows. Levelator is a great tool to make sure that all the audio on the show is at the sound sound level. This avoid someone talking too loud vs. too softly. NOTE: Leverator only works with a few audio formats, hence why I mentioned recording in AIFF earlier. If you have to record in MP3, then use Audacity to transcode it to AIFF for you.
..and finally, Publishing
I'm sure there are advanced strategies for publishing, but we tend to live by one simple rule. Publish it everywhere you can afford, because you never know where your audience will be.
Use one of the podcast publishers like Buzzsprout or Libsyn. They will store the files for you and give you an RSS feed. They usually charge a monthly fee based on how many hours of content you produce.
Add the RSS feed to the major distributors – iTunes, Google Play, Stitcher, TuneIn, SoundCloud. NOTE: Some of these will distribute for free, while others have a monthly charge. Still others like Spotify have a filtering process and aren't easy to gain access to their network.
Let people know where they can find your show through various social media channels, word-of-mouth or any other marketing channel you have access to.