Feb 29 2016 3:52PM GMT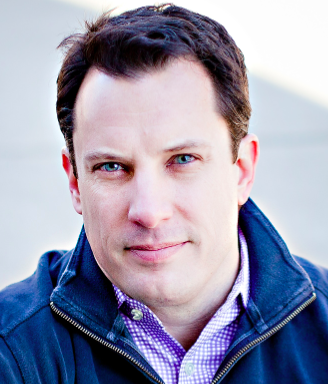 Profile: Brian Gracely
Tags:
Every week, when I go out to my mailbox, there is a blue card from Bed Bath & Beyond that offers a 20% coupon on a single item. Most of the time, it goes in the trash because I don't have an immediate need for new towels or a waffle maker.
I mention this because that coupon has sort of become my barometer for evaluating technology claims. If something is 20-50% cheaper, as is often advertised, I tend to ignore it because it doesn't really make a material dent in the economics of technology. Those levels of saving are typically only available as a Day 1 cost, or are measured against an old technology (or business process). If I don't have that savings in my current technology, I'll usually get it by default in the next buying cycle, across many technology choices. This is the beauty of commoditizing hardware and the evolution of open-source software. Vendors no longer chase each other's R&D, but rather they chase the open communities or as-a-Service offerings from the cloud. The differentiators are moving to people skills, improved process and operational efficiency.
Last week, I wrote that AWS is changing the rules of the IT industry. I didn't say they were winning, since plenty of other IT companies make more revenues, but they are definitively driving the changes on the large chess board.
When I saw that the AWS Certified Solutions Architect certification was the #1 paying job, it got me thinking. This title always used to be held by Cisco (CCIE, CCNA) or Microsoft (MCSE, MCSA, etc.). Those were large companies that had dominant offerings in their respective markets. Smart people went where the money and jobs were. Now we're seeing that shift towards AWS. But why? Here are a couple thoughts:
For a larger sized company (+$5B in revenues), AWS is growing faster than anyone else in the IT industry.
Companies are trying to determine if AWS could be a potential alternative to their IT department, which has given them high-levels of frustration for many years.
Companies are trying to figure out a "digital business" strategy, and they are seeing the popular examples are currently running on AWS (Netflix, AirBnB, Uber, etc.).Maybe that's the place to get started instead of within their own data center, or using their existing IT team?
AWS offers a great set of free training on a per-product basis. When this is married to their Free Tier of service for most AWS services, it's an excellent starting point for learning about AWS. But it doesn't align itself to structured training or the specific topics needed to pass certifications. This is where a new company, A Cloud Guru, comes into play.
Started by some AWS experts, A Cloud Guru are focused on not only helping students understand AWS technologies, but is specifically focused on helping students pass the various levels of exams. They are like the Kaplan of AWS certifications. But there are lots of places to learn, so what makes A Cloud Guru so interesting?
The training is extremely cost effective. Courses start at $29 (USD). This is about 50x less expensive than most instructor-led courses. [See my note on evaluating cost-savings above.]
The UI is user-friendly. It's instructor-led, but allows me to go at any pace I want: 1x, 1.5x, 2x. It also allows me to easily skip ahead or go back in 15-second increments. It's like the iTunes player for training.
The AWS experience isn't simulated. Every student gets an AWS account; all learning is done on the real AWS systems. This isn't simulated, or limited to the equipment dedicated to a lab environment.
Since it's live AWS, the student can take a snapshot and come back to the resources at any time. Everything is done on the student's schedule and can be as interrupted as needed. This is important because if you're doing this outside your normal job, life is full of interruptions.
Once you purchase a course, you own the rights to it for life. This means that $29 will get you through today's certification, and the renewal in 2yrs (and beyond that). • Courses get updated as AWS adds or changes their services.
This service is a great way to learn about the most popular and fastest-growing technology in the industry. It's simple, inexpensive, and very professional in how it's delivered. It's an investment in your future, and cost effective enough to be worth your time.