Oct 22 2012 11:00AM GMT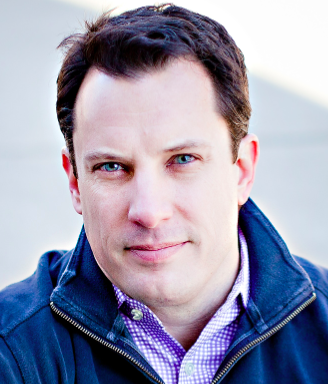 Profile: Brian Gracely
For many decades, there was a level of respect that was afforded to people that had put in 1000s of hours of work (or training) to achieve a level of expertise in a given field. Even if you weren't an outlier, you possessed unique knowledge that enabled business success. But in today's world, whether the expert is a doctor, a lawyer, a chef, or a homebuilder, that level of respect is fading because of all the online resources available to everyone. More often than not, people now utilize the web to educate themselves prior to engaging with any of those resources.
While this may be frustrating to many professions, it is creating a significant challenge to IT professionals. Unlike doctors who might have to hear about a patient's research into an ache or pain, many IT professionals are having to manage expectations from end-users that have setup networks, storage, or applications for themselves. They don't want your opinion, they just want you to enable their needs. They don't want you to "enhance" productivity using traditional IT models, they want you to get out of the way so they can be productive in a way that best suits their business needs.
Not only are they familiar with SaaS applications (eg. WebEx, Salesforce, Concur) used for day-to-day business operations, but many of them use "consumer" SaaS applications (eg. Dropbox, Google Apps, Facebook) in the other aspects of their life. In addition to those cloud computing applications, it's highly likely that many of them are the unofficial "IT Administrator" of their home network of media devices, home routers and storage devices. They have some understanding of how the technology works, and they have experience with online support forums. In their minds, traditional IT is the equivalent of a broadband ISP, providing network access and bandwidth…and not much else.
In other words, they have a different expectation of the "user-experience" than previous generations. They are the foundation of what is sometimes called "Shadow IT", the new set of knowledge workers that will seek out productivity tools through any means possible. Due to VPNs and hotspots and mobile mail, they are already being asked to work hours well beyond the typical 8-5, so why shouldn't they expect some input into the types of applications and devices they use to be successful?
I wrote last week that new roles will emerge as the demands on IT change. While this might not be a problem for every IT organization today, it is a shift that they need to be more and more aware of as new generations of workers come into their companies. It's a productivity challenge, a security challenge, a creativity challenge and ultimately a success/failure challenge.
As IT professionals, how are you accepting this change in expectations and skills from your end-users?
As IT professionals, how are you adapting your strategies to deal with the productivity demands and pace of change that "consumerization" brings to your company?