Sep 30 2013 10:30PM GMT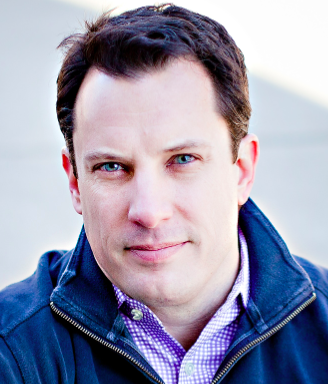 Profile: Brian Gracely
It's been a long time since Networking was generating this much buzz in the IT industry. You have go back to the late 1990s, when Gigabit Ethernet companies combined hardware-based Layer-2 and Layer-3 capabilities into a single switching platform. At the time, this was considered fairly ground-breaking because prior to this Layer-2 was done in hardware and Layer-3 in software, meaning that significant architecture issues were involved when companies needed to "switch" vs. "route" traffic around their network. The start-up scene at the time was very, very crowded – names like Granite Systems, YAGO Systems, Extreme Networks, Alteon Networks, Rapid City Networks, Prominet, Berkeley Networks and several others than never survived.
Nobody thinks about performance of Layer-2 vs. Layer-3 these days, but back then it was a true technology-religion war. Fortunes were made and lost. Architectural visions were torn apart by competitors on a daily basis.
"It doesn't scale…"

"This requires an entirely new architecture…"
"Which group is going to be in charge of the operations and how will we troubleshot?
"This will commoditize networking…"
Any of that sound familiar?
Today's Networking world is going through a similar time. Tons of startups – this time it's Nicira, Big Switch, PlumGrid, Contrail, Plexxi, Insieme, Cumulus, Arista, Embrane and many, many others. If you searched through LinkedIn or Dice or GitHub, you'd probably see that many of the lead engineers at these new companies have backgrounds from some of those previous generation Gigabit startups. In addition, many have DNA linkage to Cisco, Juniper or Stanford, which is sort of the litmus test I tend to use when starting my evaluations of networking companies and technologies.
And all of these companies want you to change your network. Adopt their technologies so you can save money, move faster, be more agile and make the application teams happier. On the flip side, some people are complaining about all the potential change:
"It doesn't scale…"
"This requires an entirely new architecture…"
"Which group is going to be in charge of the operations and how will we troubleshot?
"This will commoditize networking…"
Haven't we been here before?
"Software-Defined Networking" is the buzzword in this space. It's the "Cloud" of the infrastructure world.
I'd suggest that people trying to understand SDN should think about it in three distinct areas:
What is the core SDN architecture of this company or open-source project (eg. Open Daylight, OpenStack Neutron, etc.)? Does it have the control, scaling and functional requirements your network needs? How much of it is available today vs. the future?
How does this SDN architecture interact with your legacy network, or integrate with legacy equipment / tools / process? Is it entirely an overlay architecture or are there ways to bring in legacy environments such that it's not a completely separate silo? How do you do operations, monitoring and troubleshooting between the new and legacy environments?
How are applications mapped to the new SDN environment? Can either application-centric tools (and automation tools) be used, or does this environment have a proprietary way to describe applications to the network?
Every SDN architecture has trade-offs. Some are software-only, or "virtual overlays". Some are hardware+software. Some provide L2-L7 serivces, while others focus just on certain functional areas (eg. L4-L7). Having a framework to decode each architecture and how it might solve specific challenges for you is very important.
If you're not sufficiently confused yet, I'll throw out one other area to take a look at – the intersection between "cloud stacks" (eg. OpenStack) and "SDN controllers" (eg. OpenDaylight). See this video or listen to the SDN podcast discuss we had recently.
What's interesting about this scenario is that both the cloud stacks and the SDN controllers are building various L2-L7 functionality into their systems. So where's the right place for it to below? How will various services be orchestrated between the systems? And who will define policies when there are network services needed (SDN), but they will run as a virtual-appliance on a server/VM (cloud stack)?