Apr 6 2014 3:24PM GMT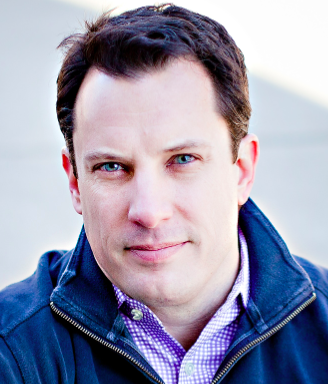 Profile: Brian Gracely
The "Five Computer" Theory
In 1943, Thomas Watson said, "I think there is a world market for maybe five computers." Then in the early 2000s, when the Web 2.0 era was starting GigaOm- resurrected the idea (sorry, can't find the link, circa 2001-2003), but this time it was five clouds – Google (Search/Ads), Salesforce (Business), Amazon (Retail) and two others. In the first case, it was well before the PC and Smartphone era. In the second case, it was believed that we'd see massive consolidation of web services as companies struggled to figure out business models beyond freemium or backed by Google Ads.
Since then we've seen the rise of many "giant computers" – AWS, Google Compute Platform (and all the Google properties – Search, YouTube, Gmail, Maps, etc.), Microsoft/Windows Azure (and their other online properties), Twitter, Facebook, WebEx, Ebay – as well as the rise of many businesses built on top of those computers – Dropbox, SnapChat, Zynga, Box, NetFlix, etc.
We know from the Gartner IaaS MQ that it can be very difficult for smaller companies to catch up to AWS. But this year, I suspect the chart will be somewhat different as Google Compute Platform and VMware vCHS are added, and Microsoft Azure has expanded. Will we begin to see rapid consolidation of the "giant computer" market, with more businesses being built on top of the leaders? Or is still too early to see how the evolution to the 3rd platform will play out?
Opportunities for DevOps Consultants
My friend Jeff Schneider (MomentumSI, Transcend Computing) recently wrote a nice blog on how to evaluate consulting companies that focus on Cloud Computing.  More and more, I get questions from my friends working at VARs (and vendors) trying to figure out how to get better prepared for DevOps (tools, methodology, skills, etc.). I believe there is a huge opportunity for the DevOps focused consulting companies to target VARs and existing vendors with training that would accelerate the understanding of this space. Some might argue that this could eventually eliminate the consultants existing business, but I believe the opposite would happen. They'd see an acceleration of companies looking to adopt the skills/tolls/methodologies, and they would continue to be the leading experts. The VARs (and vendors) would bring them into customers at a pace they have never seen before, because of their local presence and existing relationships. The gap between the consulting experts and the average Dev or IT team is huge. There is opportunity there to shrink the gap and significantly expand the market demand.
Can anything slow down AWS?
I get asked this all the time. Watching them continue to innovate and reduce prices, it can often be difficult to image a scenario where this happens. But there are plenty of possibilities:
Google Compute Platform drives the AWS margins down significantly. As I've said before, I think Google is in this for more than Enterprise IT.  They have a long history of subsidizing markets (email, maps, smartphones, etc.)  to drive behaviors which enable them to collect data, which they clearly know how to monetize.
Countries get serious about data sovereignty (location) and they enact laws which require localization of cloud resources. Building data centers is expensive ($20M+), which might force AWS to either slow their growth, or partner with data center hosters (eg. Equinix), which might impede their ability to control the overall experience and cost structure.

Greater adoption of either/both PaaS and SaaS platforms, which focus on higher value services, could drive the higher margins out of AWS.

The Enterprise IT market doesn't move as fast as the developer-centric market. We already know this is true, and we know the Enterprise IT community is in no rush to eliminate their jobs. If this group intends to use the public cloud, they may be more inclined to use a service such as

VMware vCHS

, which requires less retooling and skill changes.

AWS could become complacent or their architecture could eventually become more of a burden then an advantage. While their pace of innovation hasn't slowed lately, it's difficult to find a software platform which doesn't eventually reach a point where feature bloat impacts speed-of-delivery and user acceptance.
The law of large numbers. 50-60% YoY growth doesn't happen forever in technology. 10yr cycles are getting compressed to 5yr cycles as the level of competition increases and forces like open-source software allow the economics to be impacted more quickly.
Those are just a new scenarios which could have an impact on AWS growth. Do you have others?
Will anyone commercialize Netflix OSS?
From a cost perspective, it's in Netflix's best interest to have market competition for cloud services. It drives down costs, which impact the raw materials which deliver movies and TV shows to your house. To accelerate this, they have open-source much of the code they use to run the NetFlix service on AWS. Eucalyptus has done some work, and IBM has done some too. But will we ever see a company (or several) attempt to commercialize this code?